"Did you know how many customers you lost from shopping cart abandonment on your Ecommerce website?"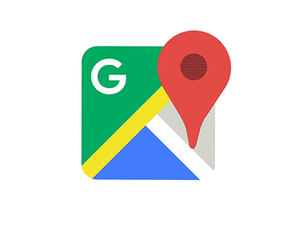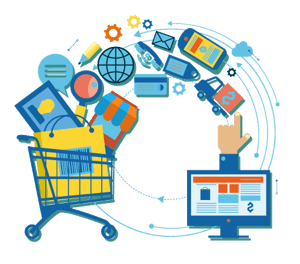 Shopping cart abandonment can be described a situation that online users visit website and leave that page before completing the purchase of items they inserted into carts. This mostly occurred during the checkout process after customer accessed to the purchase transaction. According to Baymard research, there are 41 percent of shopping cart abandonment. On account of inefficient checkout processes lacking important features such as, address autocomplete and auto fill. The number of order cancellations then rose up.
Many eCommerce professional might face the same issues of accidentally typing wrong information into address forms. This affects delivery processes of products to customer's door.
"The United States Postal Service, for instance, reported there were 6.8 million items that were "Undeliverable As Addressed" (UAA) in its 2016 fiscal year, 4.4% of its total volume."
To increase customer retention and customer satisfaction toward checkout process or accomplish their purchase transaction, Ecommerce and retail industries need Google Maps Platform comes to play a role!
Top 4 features to benefit your eCommerce and retails
1. Autocomplete for Addresses and Search Terms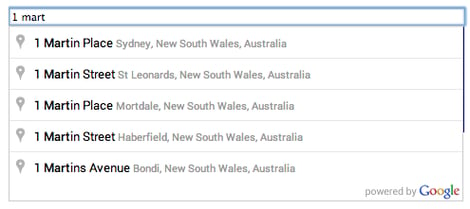 Autocomplete feature in the Maps JavaScript API. Autocomplete gives your applications type ahead search behavior in the Google maps search field. Once adding an address input field on your web page, Autocomplete will automatically fill in the rest by returning place predictions in the forms of drop down pick list.
Hence, it was undeniable that Autocomplete is a brilliant tool as it could assist customers complete address forms and eliminate the friction of data. Especially, customers are exactly happy with your website.!
"I'm much more confident about shopping and shipping on this website because it wants to be accurate with address (so it probably wants to be accurate with my order and other details).
— US Consumer"
2. Asset Tracking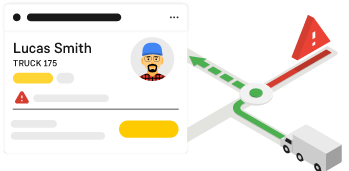 Ecommerce and retail industries get the best of Maps, Routes and Places for asset tracking which can monitor and route all of your assets to 40 millions mile of road over the world, can locate and visualize where they are in real time, where they've traveled and how frequently they've moved. Especially, it can estimate travel times and create efficient multiple and complex routes with real-time data. Asset tracking solution provides Ecommerce and retail industries suggested routes up to 25 waypoints that factor in predictive and real-time traffic conditions. Then, your company can get rid of late deliveries issue and prevent your drivers from out of slowdowns. It ultimately increases customer satisfaction and gain more loyalty customers to your website.
3.Fleet management with geocoding
Google Maps APIs allows Ecommerce and retail industries access their fleets location and geographical nearness to the delivery locations. Geocoding API, a process of converting a street address into geographic coordinates in terms of latitude and longitude corresponding to locations. Then, you can use to place markers on a map or position the maps. Also, it can run Reverse geocoding process into a human-readable address to those locations and add useful information such as, time zones all in the same go. Place Sessions API is able to return information on users in nearness to a location. When combining these two APIs, all of the fleets and vehicles' location nearby the delivery address can be detected.
4.Finding the shortest route by tracking live traffic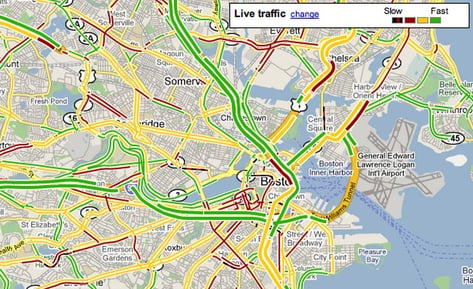 In order to save resources in terms of money and time, optimizing the logistics routes needed. Especially, you can increase efficiency by planning fleet management and transport related activities in advance. Directions Advanced API allows drivers access with real-time and previous traffic conditions to get the shortest and safest route. Bear in mind, you can maximize customer satisfaction by making early arrivals or getting geolocation of drivers.
Business integrating with Google Maps Platform
"What will happen when your companies integrate with Google Maps Platform?"
Improving productivity and efficiency in the delivery process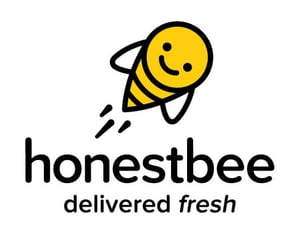 Honestbee, an Ecommerce industry and online grocery delivery service based in Singapore. Improving the efficiency of delivery process in terms of drivers and dispatcher are their main objective. Also, the aim of being Asia's largest and most convenient online supermarket. Honestbee was looking for a mapping service and afterward implements Google Maps Platform to create a web-based map showing the drivers location and the delivery points as well as drop off positions.
Google Distance Matrix API is used to build a batching engine which automates dispatching drivers, optimizes delivery locations. In case of too complicated deliveries, A web-based map built with Google Maps Javascript API will control the dispatchers matching drivers with customers.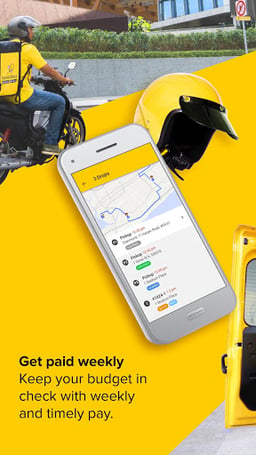 To retain customer retention and increase customer satisfaction, timely and fast delivery is a major role for Ecommerce and retail industries. Regarding precise cloud-based mapping resources, ecommerce or retail professional need to shorten their delivery time in order to generate the regular customers on their websites.
Google Maps Platform Results
Launched a grocery delivery service in four Asian cities

Improved the efficiency of dispatchers and drivers

Reduced development time and speed time to market by using Google Maps Platform

Honestbee serves 8 cities, with more planned to come online

2,300 "delivery bees" serve honestbee's customers
"Using Google Maps, we've built a logistics platform to help us become the largest grocery delivery service in Asia. With this platform, we're expanding into laundry, and plan to grow beyond that… Logistics and maps are at the core of what we do. With Google Maps, we were able to scale our operations efficiently."
—Jonathan Low, VP of engineering and co-founder, honestbee