For Thai click here
$200 monthly usage for Free, New
Streamlined products and Scale as you go!
Google Maps has been around already for 13 years, that means years of innovation and making lives easier. Since the start, industries changed and people's lives improved. The changing landscape gave us new ways to ride to work, find restaurants in areas that are uncommon to us, searching for houses in areas we want to live or simply guiding us better from one place to another with the least amount of traffic. But now Google is lowering the threshold and opening up with a series of new updates specially designed to make it easier for you! Start taking advantage of geospatial location services.

The Next Generation of Google Maps
A new streamlined API product line is released with new industry solutions to help drive innovation. The Next Generation of Google Maps business is here! Game studios are now able to create real-world games using Google Maps, This has been the first industry tailored solution that Google introduced in March. Now, there are also solutions tailored for asset tracking and ridesharing companies. Google Maps can now be embed in applications of ridesharing companies to optimize the drivers and customers experience. The Asset tracking solution offers businesses to improve efficiency by locating all vehicles and assets in real-time, visualizing where assets have traveled, and routing vehicles with complex trips. And many more tailored solutions are expected in the near future.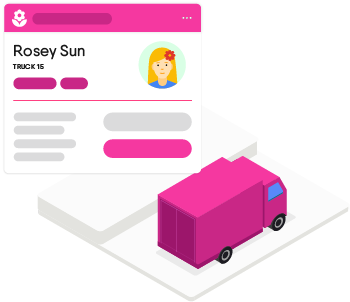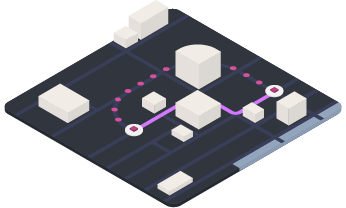 Updates to help your progress
The core Maps API's work together seamlessly to provide you with the building blocks to create location-based apps and experiences. In order to evolve this experience and making it easier, simpler and more scalable for as you grow. Sharing with you now are a few updates to help you benefit Google Maps to help your business evolve as well.
Streamlined products to create new location-based experiences
Starting with the simplification of the 18 individual API's you are used to in three core products: Maps, Routes and Places. These core products will make it easier for you to explore find and add new features to your applications and sites.

And, to ensure you have the smoothest transition these
new updates will continue working with your
existing code so you don't have to change a thing.

A single pricing plan, free support, and one console
One of the major hurdles was the high entrance price and the understanding to use Maps API's for your applications.
Therefore, the standard and premium plans will merge to a pay-as-you go pricing model for the core products. And additionally with this new plan, all developers will receive the first $200 of monthly usage for free!
Most of the people will have monthly usage that will keep you in this free range but offering you the full range of features that helps your company. This new pricing plan ensures you only pay for what you use each month and doesn't require you to commit with up-front fees, termination fees or usage limits. Support is also available now for all free customers so not only with the premium plan as it was before. Finally, Google Maps is now integrated with the Google Cloud Platform Console which makes it easier for you to track your usage, manage your projects or discover new innovative Cloud products.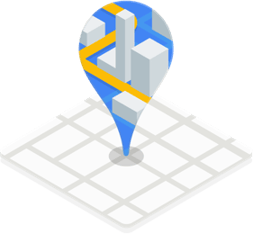 S

cale easily as you grow

Starting June 11, you'll need a valid API key and a Google Cloud Platform billing account to access the new core products. Once you enabled your account for billing, you will get access to the free $200 of monthly usage for all Maps, Routes and Places products. Depending on your business growth or if you have a usage spike, the plan will scale seamlessly with you.


The renewed Google Maps infrastructure will help you scale without noticing, so you won't have to worry about capacity, reliability or performance.
Using Google Maps API's already?
If you're currently using Google Maps core APIs, please take a look at the Guide for Existing Users to further understand these changes and help you easily transition to the new plan. Or CONTACT US to help you with these changes.
Plan your location based strategy
These new location-based services are enabling you to take your business to the next level and we're excited to help and see what you want to build next. Plan your company's journey to location based services with GoPomelo in a free Google Maps Workshop.