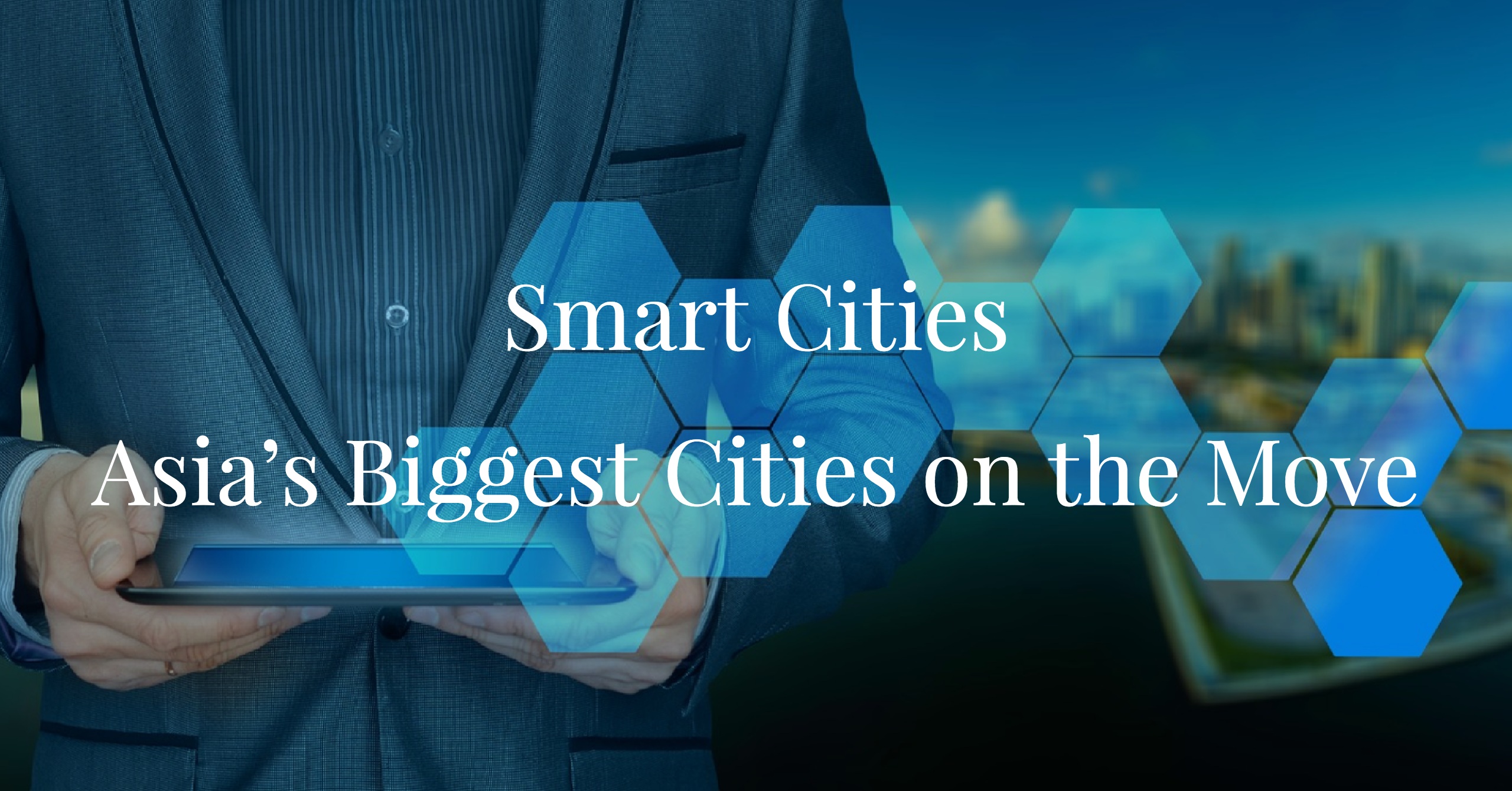 The 21st century is characterised by the growing use of analytics and geographic in businesses, consisting of analysing partial and/or incomplete data in order to make strategic decisions. For instance, analytics in the data of a specific location helps to gaining business insights, as a geospatial analysis allows to find new ways to reach customers by predicting their behaviour and most recently, a new type of data analytics has emerged: Urban Analytics.
These interdisciplinary analytics are emphasised by Alex D. Singleton, Seth E. Spielman, and David C. Folch in their new book Urban Analytics. This book aims to better understand our interconnected cities. Basically, as the authors of Urban Analytics say, "Urban analytics is the practice of using new forms of data in combination with computational approaches to gain insight into urban processes. Increasing data availability allows us to ask new and often complex questions about cities, their economy, how they relate to the local and global environment, and much more."
Urban Analytics Creates 'Smart Cities'
More and more "Smart Cities" are popping up. A smart city is an urban area when it uses different types of electronic data collection sensors to supply information which is used to manage assets and resources efficiently. Data is collected from citizens, devices, and assets, this data is being processed and analysed to monitor and manage traffic and transportation systems, security and policing, city planning, waste management, hospitals, schools, and other community services.
Then, the smart city relies on Information and Communication Technologies (ICT) , and various physical devices connected to the network in order to optimise the efficiency of city operations and services and connect to citizens. Basically, the objective behind smart cities is to enhance quality, performance and interactivity of urban services, to reduce costs and resource consumption and to increase contact between citizens and government.
Urban Analytics At Its Best
Security & Policing
In order to assure security, urban analytics is being applied as predictive analytics in several cities across the globe to help predict where crimes are likely to take place by combining historical and geographical data. Thanks to this data, often arrests are prevented because police officers are able to anticipate the location of crime. This helped lowering the crime rates in certain areas.
In some Dutch cities these analytics tools are being used. In the city of Eindhoven for instance, to prevent the frequent fights of drunk people in Stratumseind, one of the busiest nightlife streets in the Netherlands. Now the Stratumseind has become one of the smartest streets in the country. Lamp-posts have been fitted with wifi-trackers, cameras and 64 microphones that can detect aggressive behaviour and alert police officers to altercations. Data is being collected and stored in order to profile, nudge or actively target people and to those saying "Big Brother is watching you", Peter van de Crommert - project manager with the Dutch Institute for Technology, Safety and Security - prefers to say "Big brother is helping you".
Transportation
Optimising transportation networks through Urban Analytics. Creating effective and flexible public transport routes, decreasing delays and increasing efficiency. Using data becomes very useful when it comes to predict peak times will be in traffic or upcoming events, helping monitor the best transport options available and improve in the long term roads that frequently have accidents to improve the reliability.
During the London 2012 Olympics also Urban Analytics were used. The network needed to deal with 18 million journeys made by spectators throughout London. The Transport for London (TFL) and train operators utilised data and analytics to make sure that the vast majority of journeys ran smoothly. Allowing them to input data from all events to predict the numbers of visitors who would be travelling. They in their turn could make sure that transport was running effectively making sure spectators and athletes could be effectively transported to and from the stadiums.
The Journey of Smart Cities In Asia
How far are Bangkok, Singapore, Kuala Lumpur and Ho Chi Minh?


Bangkok, TH - Developing Smart City With Still Some Challenges

The Thailand 4.0 initiative, a development policy launched to drive the big cities like Bangkok, Phuket and Chiang Mai into technology hubs of Thailand. To manage this policy, the government has established the National Smart City Committee and invited various agencies and experts to join. The increasing levels of tourism led to some concerns about the capacity of cities in Thailand to handle it. Transforming these cities towards becoming a Smart City with the the use of urban analytics can help. For instance, using traffic data would manage and reduce congestion in Bangkok.
Bangkok suffers a lot from its pollution and the city is in high need to implement sustainable development policies. For Sarinee Achavanuntakul, founder of Sal Forest Co. Ltd, a research firm on corporate sustainability, Bangkok still doesn't have a discernible development direction. "People have generally assumed that any vacant plot of land will become a new condo or shopping complex". Currently, the main problem is that Bangkok is a primate city, dominating Thailand both politically and economically. This centralisation is part of the cause of social inequality in Thailand. The wish of being a smart city should be first oriented on the following questions: How can technology and data help to solve these issues in Bangkok? And to whom one would want the smart city to serve?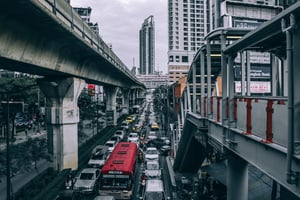 According to Ms Sarinee, being a smart city is doesn't have to be an expensive process. The government doesn't need to be rich and can rely on public participation, the cities of Bogota in Colombia and Rio de Janeiro in Brazil did this by using big data and the internet. Actually, the process of becoming smart city is a collaborative effort where citizens can partake and collectively contribute to the change.
Now that we know the challenges Bangkok is still facing at the moment the question remains: Can Bangkok become a smart city in the future?
Well, to be a smart city, Bangkok first need to be sustainable. Meaning that the government has to stop the endless building on every piece of land and to lower the creation of roads to accommodate 800,000 cars using fossil fuels. In fact, the government should focus more on sustainable ways to enrich the city and start collecting data about what the people of Bangkok themselves would like to see happen in their areas in the future.
Singapore, SG - Striving To Be The Number One 'Smart City' In The World
According to the 2017 Smart Cities Index from EasyPark Group, Singapore ranks as world's second smart city and Asia's number one. Thanks to its thriving business ecosystem, urban planning successes, quality of internet and its efforts toward clean energy. The city-state ranked number one for quality public transport, followed by Taipei.
The success of Singapore as a smart city can be explained in many ways. First, the country has the same political party in power since 1959, so it's much easier for the government to carry out their plans. Moreover, Singapore is leading the world in government-led IT infrastructure, educating both its government and citizens about the benefits of technology. And at last but not least, the country has a population of just five million, compared to a population of around 9 million for Bangkok.
The government adopted a good policy in building a smart nation by making both private and public enterprises working together.
Kuala Lumpur, MY - The City Brain Initiative
In the race of smart cities, Malaysia is making all efforts needed to keep up at the top. The progress of Kuala Lumpur in his process to become smarter has been boosted by the "Malaysia City Brain" initiative. To support Malaysia's digital transformation with the use of cloud technology and artificial intelligence.
Malaysia is the first country overseas to adopt the City Brain solution.
Simon Hu, Vice President of Alibaba Cloud, said "Malaysia is a dynamic country, standing at the forefront in SouthEast Asia and the global arena in terms of digital transformation". Through this initiative, hopefully Kuala Lumpur will be the pioneer of the "city brain". The main objective is to improve mobility in the city through traffic management. Nowadays, despite the fact that Malaysian roads are considered among the best in the world and offer easy access to many places, the city suffers from traffic congestion due to a huge population of 1.8 million people. Through the systems of vast cloud computing and data processing capabilities, the City Brain can optimize the flow of vehicles and traffic signals by calculating the time taken to reach intersections. Moreover, the system can generate summaries of data including traffic volume and speed in certain lanes, which can be used to facilitate tasks such as incident detection.
The City Brain can also connect with various urban management systems such as emergency dispatch, ambulance call, traffic command, as well as traffic control.
Ho Chi Minh City, VN - First Steps Towards A Smart City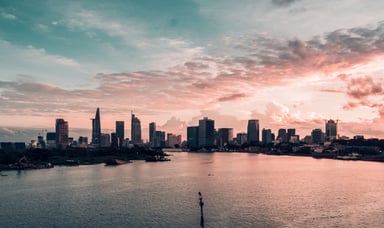 A project to turn Ho Chi Minh City into a "smart city" has been submitted to the municipal People's Council for feedback on October 2017 and on November 26, the Ho Chi Minh (HCM) City People's Committee held a conference to announce plans for building Ho Chi Minh City into a Smart City with a first phase running from 2017-2020.

This first phase consists on the implementation of cloud computing infrastructure, big data analysis, building a shared data warehouse, construction of redundant data centres and developing an open data ecosystem of the city. The city is expected to become the first-ever smart city in Vietnam in 2020 according to the project, with the objective to attain a sustainable economic growth rate for development toward a knowledge-based, digital economy, conduct urban administration work in an effective manner, raise the quality of the living and working environment, and increase public involvement in urban administration work.
Moreover, as the city is the largest city in Vietnam by population with an estimated population of more than 10 million, the project will help the City deal with problems such as rapid population growth and inadequate healthcare, education and transport services.
Trần Vĩnh Tuyến, deputy chairman of the city People's Committee and head of the smart city management board, said "The smart city aims to create a comfortable, positive, healthy and safe living environment with convenient public transportation, good healthcare, less crime and clean water and environment." With this project, workers will have access to necessary infrastructure to ensure their international competitiveness, such as broadband Internet, low-cost green energy, opportunities to foster their education, knowledge and skills, as well as reasonably-priced living and working space.
Smarter Companies Accelerate the Cities Journey to Smart City
As we see many companies accelerating in the Smart Cities around the world. A great example is the case of how the city of Chicago used Google Maps to create a platform to optimise city planning. This is now used by many private and public customers to enhance their planning.
See how businesses are making Google Maps work for them in this APAC specific Research.
Based on an APAC-wide research project, "More than pins on a map" is a revealing snapshot of how innovative businesses have employed Maps APIs to unlock their growth potential:
381 businesses surveyed across more than 30 business sectors.

40% of respondents have seen increased productivity with Maps APIs.
Half of respondents report an increase in customer satisfaction due to Maps APIs.