Google Cloud
Features Update Summary - September 2021
The summary of essential information about Google Cloud in September 2021.

Migration success with Operational Health Reviews from Google Cloud's Professional Service Organization
The Google Cloud Professional Services Organization's (PSO) mission is to help our customers get the most out of Google products. PSO is responsible for customer success by sharing our technical expertise in order to unlock business value from the cloud by providing cloud strategy and best practice advice, implementation guidance, and training using our proven methodology.
Sep 01 | Google Cloud: Cloud Migration
We will discuss the assets, methodology, and tools that we leverage to ensure this success. Read More.
---

SAP on Google Cloud: Set up your network for a seamless deployment
SAP forms the critical backbone of thousands of enterprises, supporting critical business functions such as finance, supply chain, warehouse management, and more. Google Cloud provides a highly scalable and resilient infrastructure to run such workloads and offers tools, such as Smart Analytics and Machine Learning that can accelerate your organization's digital transformation.
Sep 02 | Google Cloud: SAP on Google Cloud
As you get started with SAP on Google Cloud, you'll need to decide how to configure your networking to ensure the availability and performance of various SAP systems. Here's a look at your options. Read More.
---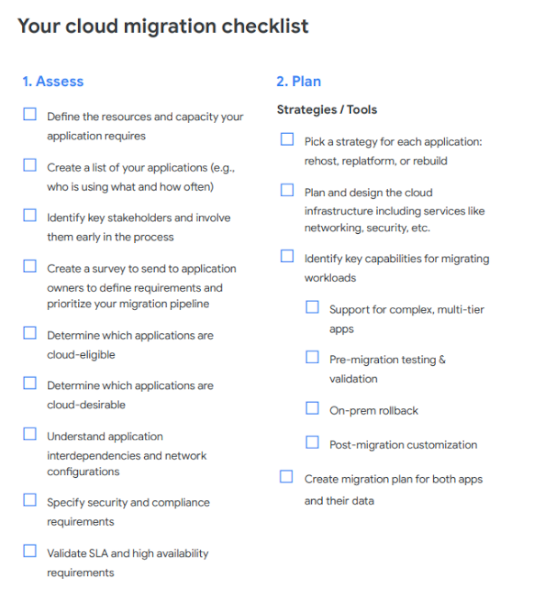 How to check all the right boxes for your cloud migration before you get started
Organizations have come a long way, but many still have at least halfway to go to a full migration to the public cloud. As the public cloud becomes a multi-billion dollar business and the IaaS market share of computing continues to grow, enterprises leverage the public cloud more and more each year.
Sep 07 | Google Cloud: Cloud Migrations
Additionally, enterprises already run about 47% of their workloads and store 44% of their data in the public cloud. Read More.
---

Best practices for translating websites with Translation API
Google Cloud Translation API is a service that dynamically translates between languages with Google's state-of-the-art Machine Learning models. It is a highly scalable API that supports over one hundred languages, with built-in language detection.
Sep 07 | Google Cloud: AI Machine Learning
In this blog post, we will share some best practices for optimizing cost, increasing performance, and hardening the security posture while using the Translation API with your websites. Read More
---

Optimizing your BigQuery incremental data ingestion pipelines
When you build a data warehouse, the important question is how to ingest data from the source system to the data warehouse. If the table is small you can fully reload a table on a regular basis, however, if the table is large a common technique is to perform incremental table updates.
Sep 08 | Google Cloud: DATA Analytics
This post demonstrates how you can enhance incremental pipeline performance when you ingest data into BigQuery. Read More.
---

7 tips for trouble-free ML model training
Vertex AI offers a fully managed training service, Vertex AI Training, which provides a set of prebuilt algorithms and enables you to create ML models using custom training
Sep 09 | Google Cloud: AI & Machine Learning
Machine learning (ML) engineers are responsible for training ML models. In most situations, training completes successfully, but it does sometimes fail. Read More.
---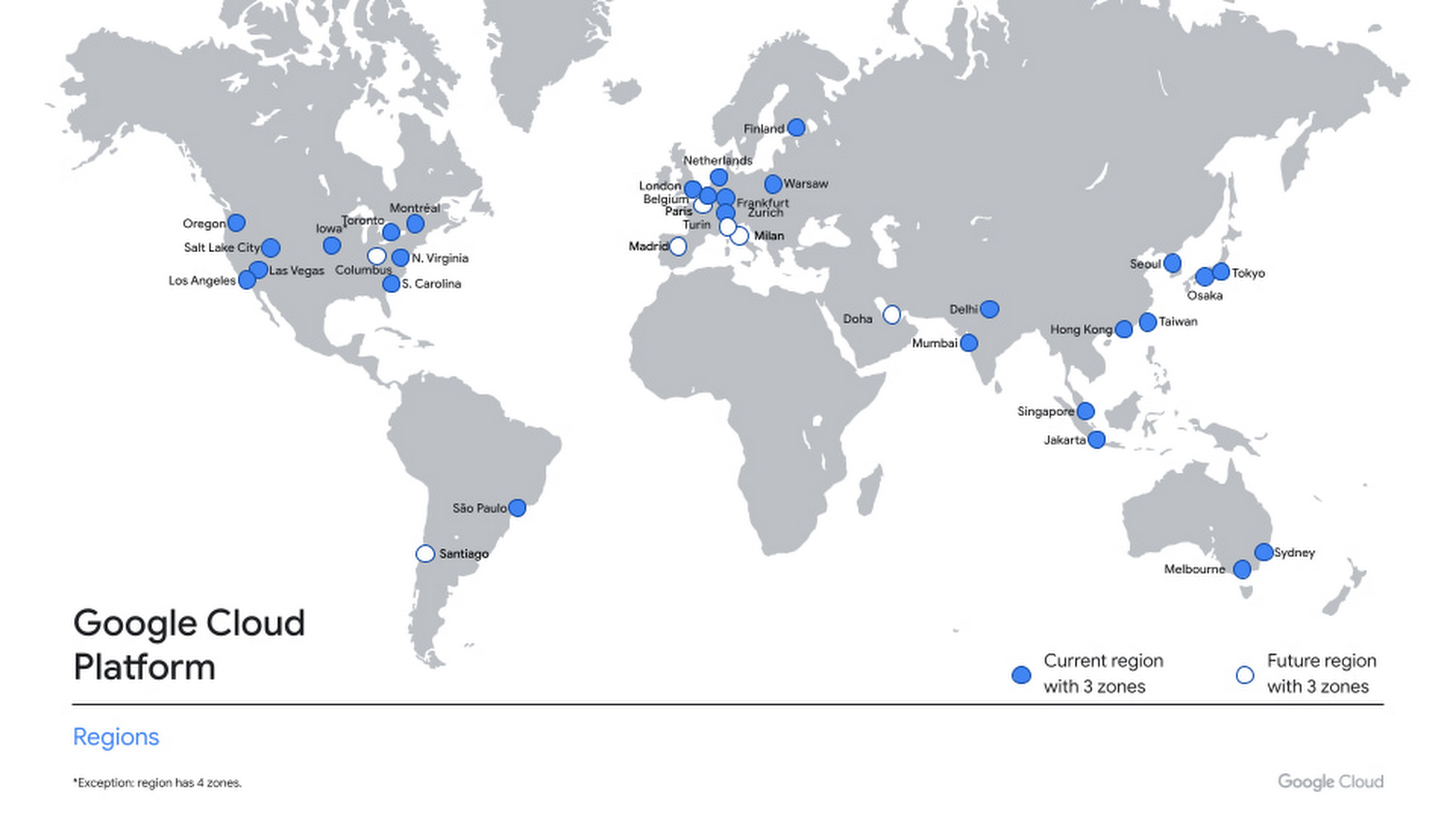 The new Google Cloud region in Toronto is now open
For over a decade, we've been investing in Canada to become a go-to cloud partner for organizations across the country. Whether they're in financial services, media and entertainment, retail, telecommunications or the public sector, a rapidly growing number of organizations located or operating in Canada are choosing Google Cloud to help them build applications better and faster, store data, and deliver awesome experiences to their users, all on the cleanest cloud in the industry.
Sep 14 | Google Cloud: Infrastructure
To support this growing customer base, we're excited to announce that the new Google Cloud region in Toronto is now open. Read More.
---

What type of data processing organization are you?
Every organization has its own unique data culture and capabilities. Yet each is expected to use technology trends and solutions in the same way as everyone else. Your organization may be built on years of legacy applications, you may have developed a considerable amount of expertise and knowledge, yet you may be asked to adopt a new approach based on a technology trend. On the other hand, you may be on the other side of the spectrum, a digitally native organization built with engineering principles from scratch without legacy systems but expected to follow the same principles as process-driven, established organizations
Sep 17 | Google Cloud: DATA Analytics
What type of organization you become is then driven by how much you are influenced by each of these principles. Read More.
---

Learn how to create alerts based on your database logs in Cloud SQL
Imagine if you could remember everything you've ever done with perfect recall. Humans may not be able to, but databases don't forget -- every single alteration to your data can be recorded and logged, from an automated backup to a query. As such, logs are extremely useful when troubleshooting database behavior.
Sep 25 | Google Cloud: Database
In this blog, I will show you how to view logs for your Cloud SQL instances, create a metric based on those logs to see how many deadlocks happen in your database, and create an alert based on that metric.
---

QuillBot cuts writing time for over 10 million users using Google Cloud
QuillBot
, a Chicago-based company founded in 2017, is a natural language processing (NLP) company recently acquired by
coursehero.com
. QuillBot's platform of tools leverages state-of-the-art NLP to assist users with paraphrasing, summarization, grammar checking, and citation generation.
Sep 26 | Google Cloud: Compute
With over ten million monthly active users around the world, QuillBot continues to improve writers' efficiency and productivity on a global scale.
---
Source: https://cloud.google.com/blog/products/gcp