Google Cloud
Features Update Summary - January 2022
The summary of essential information about Google Cloud in January 2022.

Announcing preview of BigQuery's native support for semi-structured data
Today we're announcing a public preview for the BigQuery native JSON data type, a capability that brings support for storing and analyzing semi-structured data in BigQuery.
Jan 06 | Google Cloud: Data Analytics
With this new JSON storage type and advanced JSON features like JSON dot notation support, adaptable data type changes, and new JSON functions, semi-structured data in BigQuery is now intuitive to use and query in its native format. Read More.
---

Carrefour Belgium: Driving a seamless digital experience with SAP on Google Cloud
Carrefour is a household name in Europe, Asia, and the Middle East, operating over 12,000 hypermarkets, groceries, and convenience stores in more than 30 countries. Carrefour Belgium has more than 10,000 employees operating 700 stores along with an eCommerce business. Nonetheless, Stabel's ambitions were ambitious: "Our goal is to become a digital retail company," he says. "We want to move quickly from being a slow mover in digital transformation to becoming trailblazing. That's one of the coolest challenges you can have as a CTO."
Jan 10 | Google Cloud: SAP on Google Cloud

Three years later, Carrefour Belgium is well along the path to achieving that goal, having migrated nearly all of its SAP application stack to Google Cloud, including finance, HR, and others. "We're really going headfirst and full-on. It's a huge challenge, but it's definitely one of the most exciting transformations I have seen so far," he says. Read More.
---

Anthos Config Management: Enforcing the CIS Benchmark with Policy Controller
Many companies were forced to accelerate their digital transformation by rolling out new apps and services to help them adapt to the disruption caused by COVID-19. Kubernetes played a vital role to address this challenge as organizations around the globe focused on containerizing their applications in production. Although 84% of global security decision-makers report that they have security policies in place for the use of containers, only 45% report that they have the right tooling in place to support those policies.
Jan 10 | Google Cloud: Anthos
The focus of this article is Policy Controller, a feature of ACM based on the Open Policy Agent Gatekeeper project, that comes with a full library of pre-built policies for common security and compliance controls. Read More.
---

Where is your Cloud Bigtable cluster spending its CPU?

CPU utilization is a key performance indicator for Cloud Bigtable. Understanding CPU spending is essential for optimizing Bigtable performance and cost. We have significantly improved Bigtable's observability by allowing you to visualize your Bigtable cluster's CPU utilization in more detail. We now provide you with the ability to break the utilization down by various dimensions like app profile, method, and table. This finer-grained reporting can help you make more informed application design choices and help with diagnosing performance-related incidents.
Jan 12 | Google Cloud: Database
In this post, we present how this visibility may be used in the real world, through example persona-based user journeys. Read More.
---


Use graphs for smarter AI with Neo4j and Google Cloud Vertex AI
Many critical business problems use data that can be expressed as graphs. Graphs are data structures that describe the relationships between data points as much as the data themselves.
Jan 12 | Google Cloud: AI Machine Learning

An easy way to think about graphs is as analogous to the relationship between nouns and verbs. Nodes, or nouns, are things such as people, places, and items. Relationships, or the verbs, are how they're connected. People know each other and items are sent to places. The signal in those relationships is powerful Read More.
---

New in Google Cloud VMware Engine: Single nodes, certifications and more

We've made several updates to Google Cloud VMware Engine in the past few months — today's post provides a recap of our latest milestones.
Jan 19 | Google Cloud: Infrastructure
Google Cloud VMware Engine delivers an enterprise-grade VMware stack running natively in Google Cloud. This fully managed cloud service is one of the fastest paths to the cloud for VMware workloads without making changes to existing applications or operating models across a variety of use-cases. These include rapid data center exit, application lift and shift, disaster recovery, virtual desktop infrastructure, or modernization at your own pace. Read More.
---

Data Fusion SAP Connectors

Businesses today have a growing demand for data analysis and insight-based action. More often than not, the valuable data driving these actions are in mission-critical operational systems. Among all the applications that are in the market today, SAP is the leading provider of ERP software and Google Cloud is introducing integration with SAP to help unlock the value of SAP data quickly and easily.
Jan 20 | Google Cloud: Data Analytics
To simplify the unlocking of SAP data, today we're announcing the launch of SAP ODP General Availability, SAP SLT and SAP ODATA in Preview. This will allow customers to have the flexibility to unlock data from SAP ECC and S4HANA in batch or real-time in a very easy and code freeway. Read More.
---

Is a cloud migration on your to do list? Our top stories from 2021 can help
2022 is officially upon us, and while 2021 has its fair share of challenges, we continue to be impressed by the technology investments made by our customers and partners and their ongoing migration of legacy systems to the cloud. Before diving into 2022, we thought it would be fun to do a quick roundup of 2021's 'greatest migration hits' first.
Jan 24 | Google Cloud: Cloud Migration

The most common theme we saw in 2021 was our customers migrating to Google Cloud faster and easier than they thought possible. Migrations are rarely a "one size fits all" project, but with the right solutions and people, it's more than possible to be successful while moving fast. We'll list some of the best migration stories and resources below. Read More.
---

Google Cloud VMware Engine enables Synack's trusted security platform
TDesktop virtualization technology has been available, in a number of forms, for decades. Today, however, enterprises are showing what's possible with modern virtual desktop infrastructure (VDI) as they leverage Google Cloud VMware Engine to address a range of interesting and often challenging use cases.
Jan 26 | Google Cloud: Infrastructure Modernization
Google Cloud VMware Engine, a native Google service, enables organizations to seamlessly migrate and run their VMware-based applications within Google Cloud without changing applications, tools, or processes and benefit from on-demand capacity, agility, and cost savings. Synack, a cybersecurity firm specializing in crowdsourced security testing, is demonstrating what's possible when you integrate a modern VDI solution with Google Cloud's existing infrastructure, managed services, and application development solutions. Read More.
---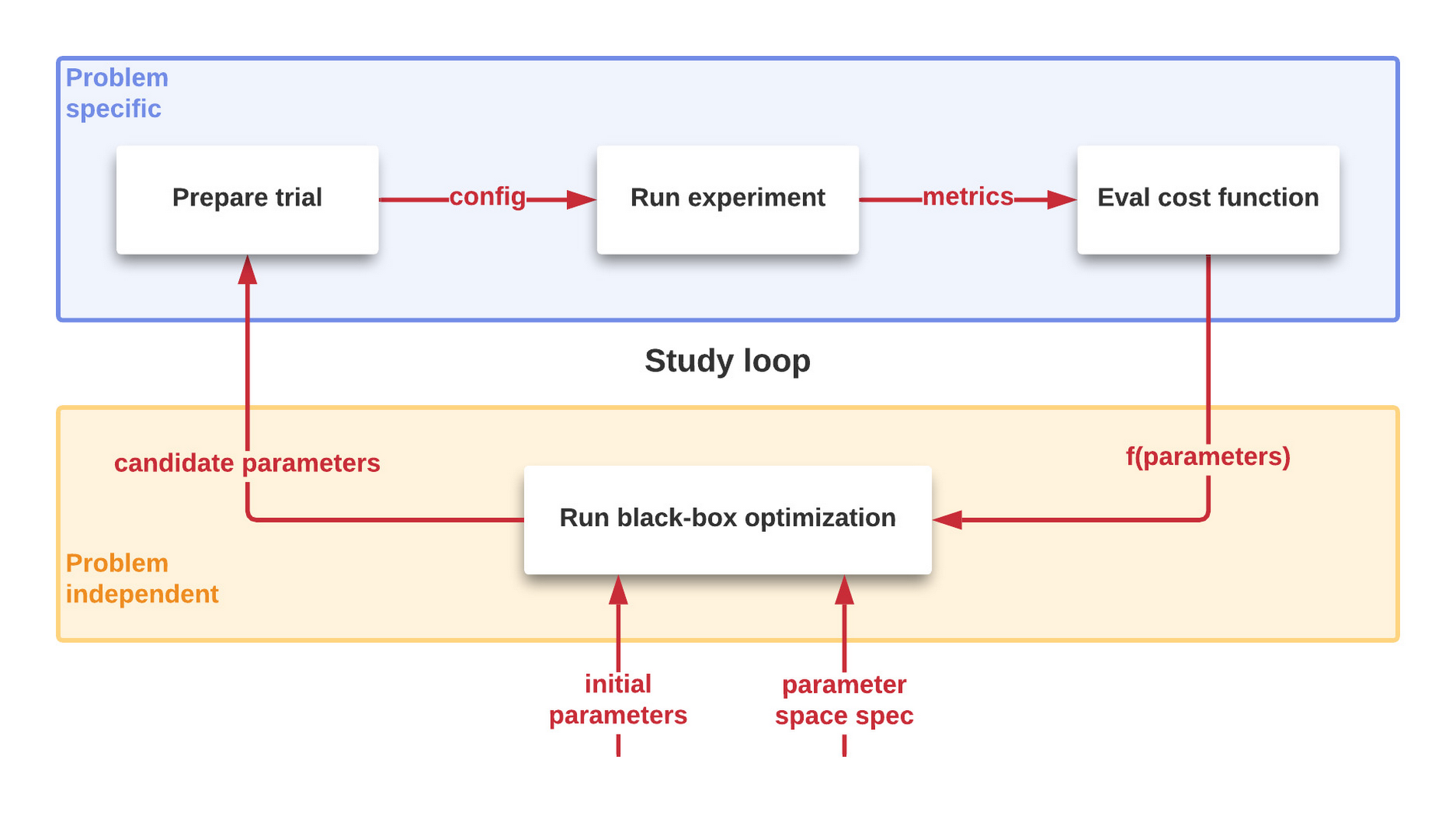 Optimize your applications using Google Vertex AI Vizier
Businesses around the globe are continuing to benefit from innovations in Artificial Intelligence (AI) and Machine Learning (ML). At F5, we are using AI/MI in meaningful ways to improve data security, fraud detection, bot attack prevention and more. While the benefits of AI/ML for these business processes are well articulated, at F5, we also use AI/ML to optimize our software applications.
Jan 26 | Google Cloud: AI & Machine Learning
Using AI/ML for better software engineering is still in its early days. We are seeing use cases around AI-assisted code completion, auto-code generation for no-code/low-code platforms but we are not seeing broad usage of AI/ML in optimizing the software application architecture itself. Read More.
---
Source: https://cloud.google.com/blog/products/gcp