Google Cloud
Features Update Summary - August 2021
The summary of essential information about Google Cloud in August 2021.

8 ways Google Cloud elevates agility and security for financial services
Almost overnight, employees needed secure remote access to corporate systems, and customers expected to be able to complete even complex transactions whenever they wanted, on whatever device.
Aug 02 | Google Cloud: VMware Engine
That's the promise of Google Cloud VMware Engine brings to the financial services industry. Read More
---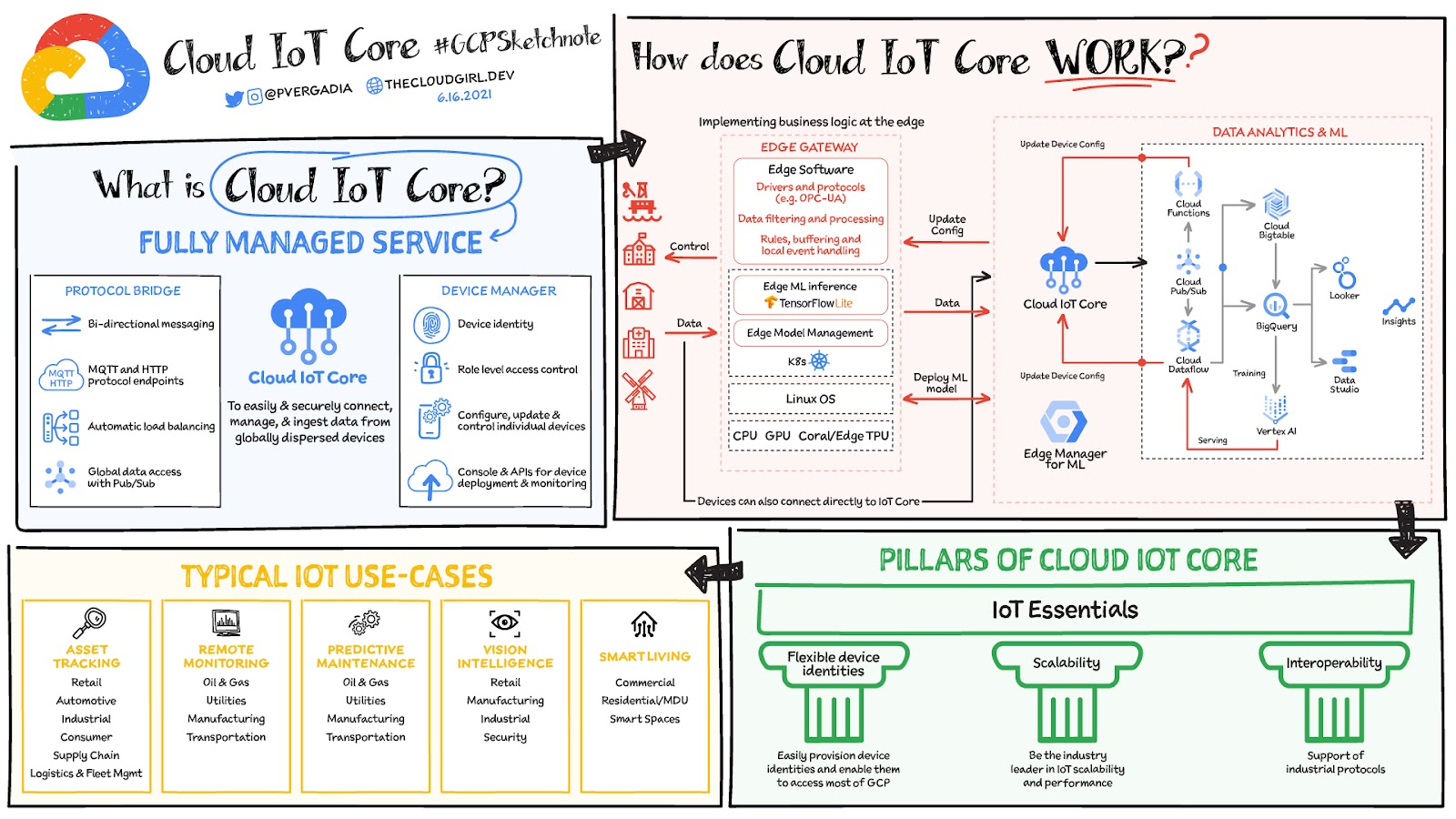 What is Cloud IoT Core?
The ability to gain real-time insights from IoT data can redefine competitiveness for businesses. Intelligence allows connected devices and assets to interact efficiently with applications and with human beings in an intuitive and non-disruptive way.
Aug 03 | Google Cloud:

Developers & Practitioners
IoT Core is a fully managed service for managing IoT devices. It supports registration, authentication, and authorization inside the Google Cloud resource hierarchy as well as device metadata stored in the cloud, and the ability to send device configuration from other GCP or third-party services to devices. Read More.
---

30 ways to leave your data center: key migration guides, in one place
One of the challenges with cloud migration is that you're solving a puzzle with multiple pieces. In addition to a number of workloads you could migrate, you're also solving for challenges you're facing, the use cases driving you to migrate, and the benefits you're looking to gain.
Aug 05 | Google Cloud: Cloud Migration
Each organization's puzzle will likely get solved in their own unique way, but thankfully there is plenty of guidance on how you can migrate common workloads in successful ways. Read More.
---

New This Month in Data Analytics: Taking Home the Gold in Data
As the Olympics kicked off in Tokyo at the end of July, we found ourselves reflecting on the beauty of diverse countries and cultures coming together to celebrate greatness and sportsmanship.
Aug 06 | Google Cloud: Data Analytics
For this month's blog, we'd like to highlight some key data and analytics performances that should help inspire you to reach new heights in your data journey. Let's review the highlights! Read More.
---

Building a unified analytics data platform on Google Cloud
Every company runs on data, but not every organization knows how to create value out of the data it generates. The first step to becoming a data-driven company is to create the right ecosystem for data processing in a holistic way.
Aug 11 | Google Cloud: Data Analytics
Traditionally, organizations' data ecosystems consisted of point solutions that provide data services. But that point solution approach is, for many companies, no longer sufficient. Read More.
---

Announcing our first-ever Google Cloud Startup Summit on September 9, 2021
We're excited to announce our first-ever Google Cloud Startup Summit will be taking place on September 9, 2021.
Aug 12 | Google Cloud: Startup
We hope you will join us as we bring together our startup community, including startup founders, CTOs, VCs, and Google experts to provide behind-the-scenes insights and inspiring stories of innovation. Read More.
---

Announcing Apricot: a new subsea cable connecting Singapore to Japa
Did you know that 98% of international internet traffic is ferried around the world by subsea cables? As the ways that we work, play and connect become increasingly digital, reliable connectivity is more important than ever before.
Aug 16 | Google Cloud: Infrastructure
Today, we are announcing Apricot, a new subsea cable that will connect Singapore, Japan, Guam, the Philippines, Taiwan and Indonesia. It is expected to be ready for service in 2024. Read More.
---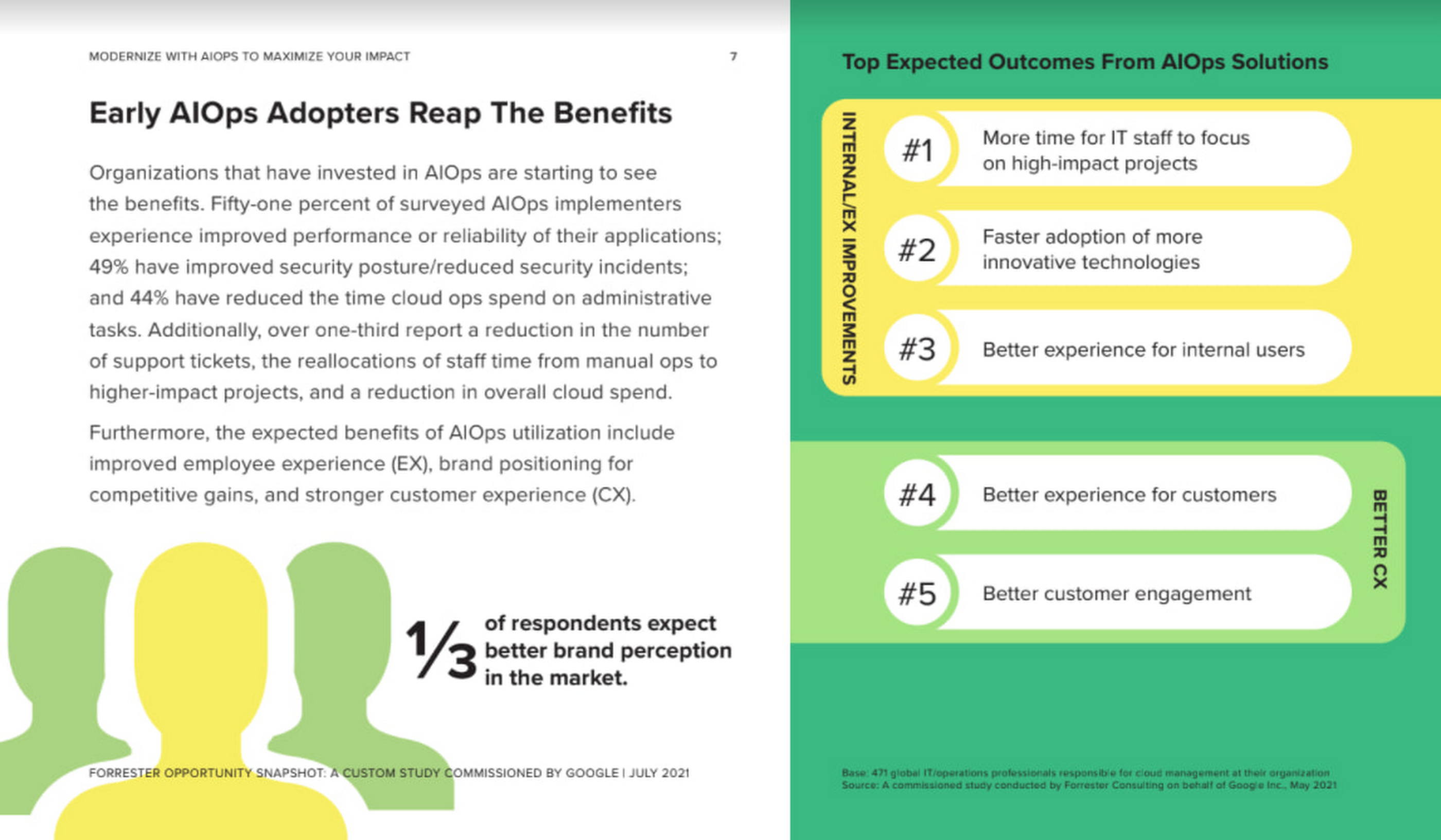 New study available: Modernize with AIOps to maximize your impact
Organizations are currently modernizing their businesses in order to meet the increasing complexity of today's business landscape. In effect, business leaders must evaluate the best way to mitigate the challenges which plague their cloud operations, all while meeting customers' growing expectations around digital experience (DX) through agility, automation, and proactive incident avoidance.
Aug 16 | Google Cloud: Cloud Migration
In this commissioned study, "Modernize With AIOps To Maximize Your Impact", Forrester Consulting surveyed organizations worldwide to better understand how they're approaching artificial intelligence for IT operations (AIOps) in their cloud environments, and what kind of benefits they're seeing. Read More.
---

Five do's and don'ts of multicloud, according to the experts
Do you want to fire up a bunch of techies? Talk about multicloud! There is no shortage of opinions. I figured we should tackle this hot topic head-on, so I recently talked to four smart folks—Corey Quinn of Duckbill Group, Armon Dadgar of Hashicorp, Tammy Bryant Butow of Gremlin, and James Watters of VMware—about what multicloud is all about, key considerations, and why you should (or shouldn't!) do it.
Aug 18 | Google Cloud: Hybrid Multicloud
Five important insights came out of these discussions. If you're on a multicloud journey or considering one, keep reading. Read More.
---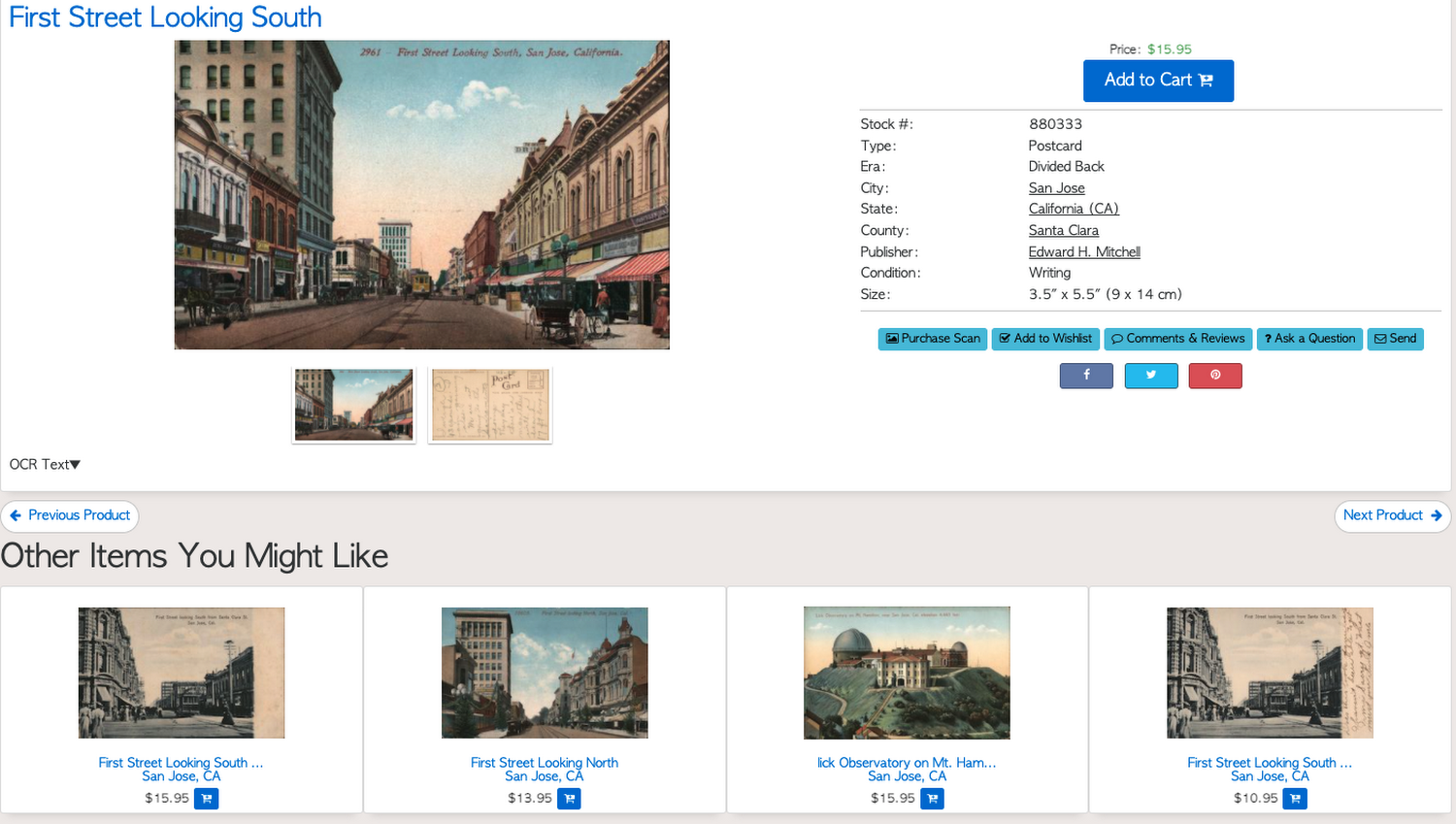 How to get better retail recommendations with Recommendations AI
With the Recommendations AI service, I might be reminded to grab a reusable water bottle and a swimsuit. Or some after-sun aloe lotion. Good thing, cause I'll need it.
Aug 19 | Google Cloud: Hybrid Multicloud
Recommendations AI is a solution that uses machine learning to bring product recommendations to their shoppers across any catalog or client list. This service is part of our full suite of Retail solutions. When you integrate with the Retail API, you get the benefit of Google's Product Discovery. Read More.
---

How retailers can boost agility and resilience in Google Cloud
These retailers realize they need to migrate on-premises workloads to the cloud to achieve the speed and responsiveness required to better promote their products, expand customer support, predict demand levels, and meet ever-rising customer expectations.
Aug 20 | Google Cloud: Infrastructure
COVID-19 drastically changed the way consumers purchased goods and services, but these changes merely accelerated trends that were well underway. While many retailers were caught off guard with the suddenness of the transition, most are stepping up their cloud transformation initiatives in response to changes in consumer behavior and expectations — changes that are likely to be permanent. Read More.
---


Handling duplicate data in streaming pipelines using Dataflow and Pub/Sub
Processing streaming data to extract insights and powering real time applications is becoming more and more critical. Google Cloud Dataflow and Pub/Sub provides a highly scalable, reliable and mature streaming analytics platform to run mission critical pipelines.
Aug 23 | Google Cloud: Data Analytics
One very common challenge that developers often face when designing such pipelines is how to handle duplicate data. Read More.
---

One click deploy Triton Inference Server in Google Kubernetes Engine
We introduce the One-Click Triton Inference Server in Google Kubernetes Engine (GKE) Marketplace solution (solution, readme) to help jumpstart NVIDIA GPU-enabled ML inference projects.
Aug 23 | Google Cloud: Compute
Deep Learning research in the past decade has provided a number of exciting and useful models for a variety of different use cases. Less than 10 years ago, AlexNet was the state-of-the-art image classification model and brought the Imagenet moment marked as ground zero for deep learning explosion. Read More.
---

Introducing Prediction Private Endpoints for fast and secure serving on Vertex A

I

One of the biggest challenges when serving machine learning models is delivering predictions in near real-time. Whether you're a retailer generating recommendations for users shopping on your site, or a food service company estimating delivery time, being able to serve results with low latency is crucial.
Aug 25 | Google Cloud: AI Machine Learning
That's why we're excited to announce Private Endpoints on Vertex AI, a new feature in Vertex Predictions. Through VPC Peering, you can set up a private connection to talk to your endpoint without your data ever traversing the public internet, resulting in increased security and lower latency for online predictions. Read More.
---

New features to better secure your Google App Engine apps
Since its launch in 2008, Google App Engine has anchored on ease-of-use for app developers, allowing them to focus on writing code without having to manage underlying infrastructure. Over the years, we have added a variety of features to help you better secure your apps, including ingress controls, App Engine Firewalls, and support for Identity-Aware Proxy.
Aug 26 | Google Cloud: Serverless
Now we're announcing a couple of new features to further extend the security already provided by the platform: 1. Egress Controls for Serverless VPC Access 2. User-managed service accounts. Read More.
---

Six new features in Dialogflow CX
Today, we are excited to announce the public preview of six new features in Dialogflow CX that make it the best chatbot virtual agent for enterprises.
Aug 27 | Google Cloud: AI Machine Learning
With these features, our customers will be able to improve the end-user conversational experience and manage security and deployment better. These launches also include some console improvements and built-in support for making the bot building experience more efficient. Read More.
---
Source: https://cloud.google.com/blog/products/gcp