Google Cloud
Features Update Summary - April 2021
The summary of essential information about Google Cloud in April 2021.

Analyze your GKE and GCE logging usage data easier with new dashboards
System and application logs provide crucial data for operators and developers to troubleshoot and keep applications healthy. Google Cloud automatically captures log data for its services and makes it available in Cloud Logging and Cloud Monitoring. As you add more services to your fleet, tasks such as determining a budget for storing logs data and performing granular cross-project analysis can become challenging.
Google Cloud: Cloud Operation
we're proud to announce a set of open-source JSON dashboards that can be imported into Cloud Monitoring to help you quickly analyze logging volumes, logs-based metrics, and information about your logging exports across multiple projects. Read More.

---

New this month: Data champions, a key analyst report & features you're going to want to check out!
Thank you, thank you, thank you! We want to start off this month's post with an extreme sense of gratitude for the work our customers and partners are doing to innovate with Google Cloud's Smart Analytics Platform. Your success and enthusiasm was felt in many ways this past month.
Google Cloud: Data Analytics
We were also thrilled to see Forrester give BigQuery a score of 5 out of 5 across 19 different criteria, including Data Lake Integration, Data Ingestion, High Availability, Performance, and ML/Data Science features. We hope you'll share this free report with your teams and colleagues!

Read More.



---

IDC: A multi-cloud strategy can mitigate regulatory, business risks
In recent years, cloud has become an important driver for innovation, enhancing security and operational resilience, and the COVID-19 pandemic has only accelerated the trend. But cloud adoption has been slower in regulated sectors including government agencies and financial institutions, due to the complexity of their legacy systems, cultural perceptions, and certain compliance challenges
Google Cloud: Hybrid & Multi-Cloud
At Google Cloud, we are strong advocates of portability, interoperability, and customer choice. To better understand the benefits as well as the challenges associated with a multi-cloud approach, we supported IDC in their work to produce a whitepaper that investigates how multi-cloud can help regulated organizations mitigate risks of using a single cloud vendor. The whitepaper looks at different approaches to multi-vendor and hybrid clouds taken by European organizations and how these strategies can help organizations address concentration risk and vendor-lock in, improve their compliance posture and demonstrate an exit strategy. Read more.
---

Fintech startup, Branch makes data analytics easy with BigQuery
As a startup in the fintech sector, Branch helps redefine the future of work by building innovative, simple-to-use tech solutions. We're an employer payments platform, helping businesses provide faster pay and fee-free digital banking to their employees. As head of the Behavioral and Data Science team, I was tapped last year to build out Branch's team and data platform. I brought my enthusiasm for Google Cloud and its easy-to-use solutions to the first day on the job.
Google Cloud: Data Analytics
Here we take a look at how Branch, a fintech startup, built their data platform with BigQuery and other Google Cloud solutions that democratized data for their analysts and scientists. Read More
---

A recipe for building a conversational AI team
Contact center virtual agents, such as chatbots or voice bots, leverage the power of artificial intelligence (AI) to help businesses connect with their customers and answer questions round the clock, regardless of request volume. AI tools will only become more critical for streamlining customer experience processes in the future.
Google Cloud:

AI & Machine Learning
Are you convinced about the benefits of conversational AI for your contact center but don't know where to start? Read More.

---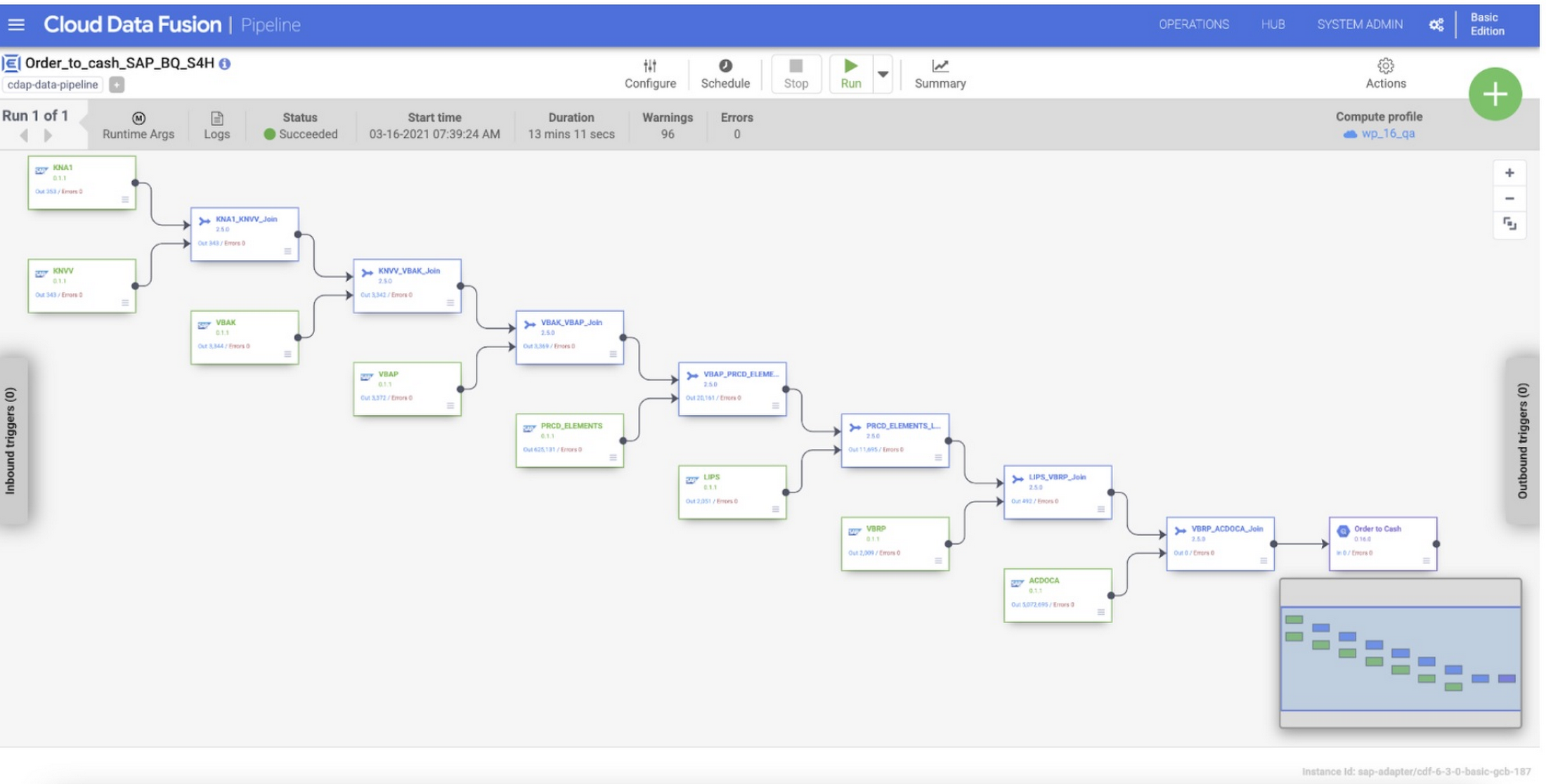 Introducing SAP Integration with Cloud Data Fusion
Businesses today have a growing demand for data analysis and insight-based action. More often than not, the valuable data driving these actions are in mission-critical operational systems. Among all the applications that are in the market today, SAP is the leading provider of ERP software and Google Cloud is introducing integration with SAP to help unlock the value of SAP data quickly and easily.
Google Cloud: Data Analytics
Let's take a closer look at the benefits of the SAP Table Batch Source in Cloud Data Fusion. Read More.

---


The new Google Cloud region in Warsaw is open
Since Google opened its first office in Poland over 15 years ago, we have been supporting the country's growing digital economy, providing our partners and customers with cutting-edge technology, knowledge, and global insights.
Google Cloud: Infrastructure
Now, as Poland looks towards economic recovery, enterprises and public organizations of all sizes are taking advantage of new cloud technologies, and we are delivering on our commitment. To support customers in Poland and Central and Eastern Europe (CEE), we're excited to announce that our new Google Cloud region in Warsaw is now open. Read More.
---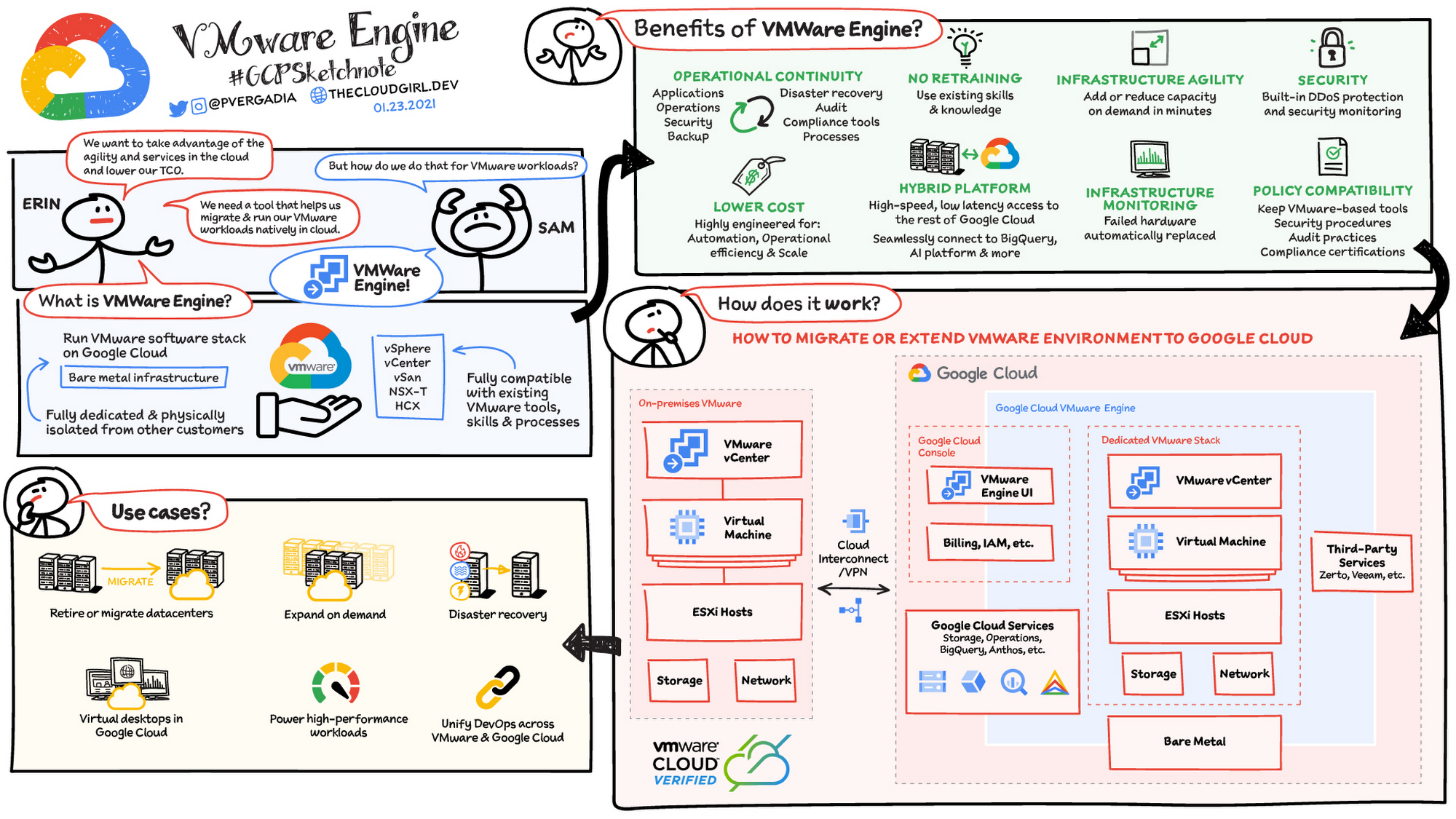 5 cheat sheets to help you get started on your Google Cloud journey
Sometimes a picture is worth a thousand words, and that's where these cheat sheets come in handy. Cloud Developer Advocate Priyanka Vergadia has built a number of guides that help developers visually navigate critical decisions, whether it's determining the best way to move to the cloud, or deciding on the best storage options. Below are five of her top cheat sheets in one handy location.
Google Cloud: Google Cloud Platform
Migration to cloud is the first step to digital transformation because it offers a quick, simple path to cost savings and enhanced flexibility. Read the blog to learn about migrating on-premises or public cloud hosted infrastructure into Google Cloud, or click the image below. Read More.
---

Customers cut document processing time and costs with DocAI solutions, now generally available
The latest releases of Document (Doc) AI platform, Lending DocAI, and Procurement DocAI, built on decades of AI innovation at Google, bring powerful and useful solutions to these challenges. Under the hood are Google's industry-leading technologies:
Google Cloud: AI & Machine Learning
Some of the most important data at your company isn't living in databases, but in documents, and most business processes begin, involve, or end with a document. Read More.
---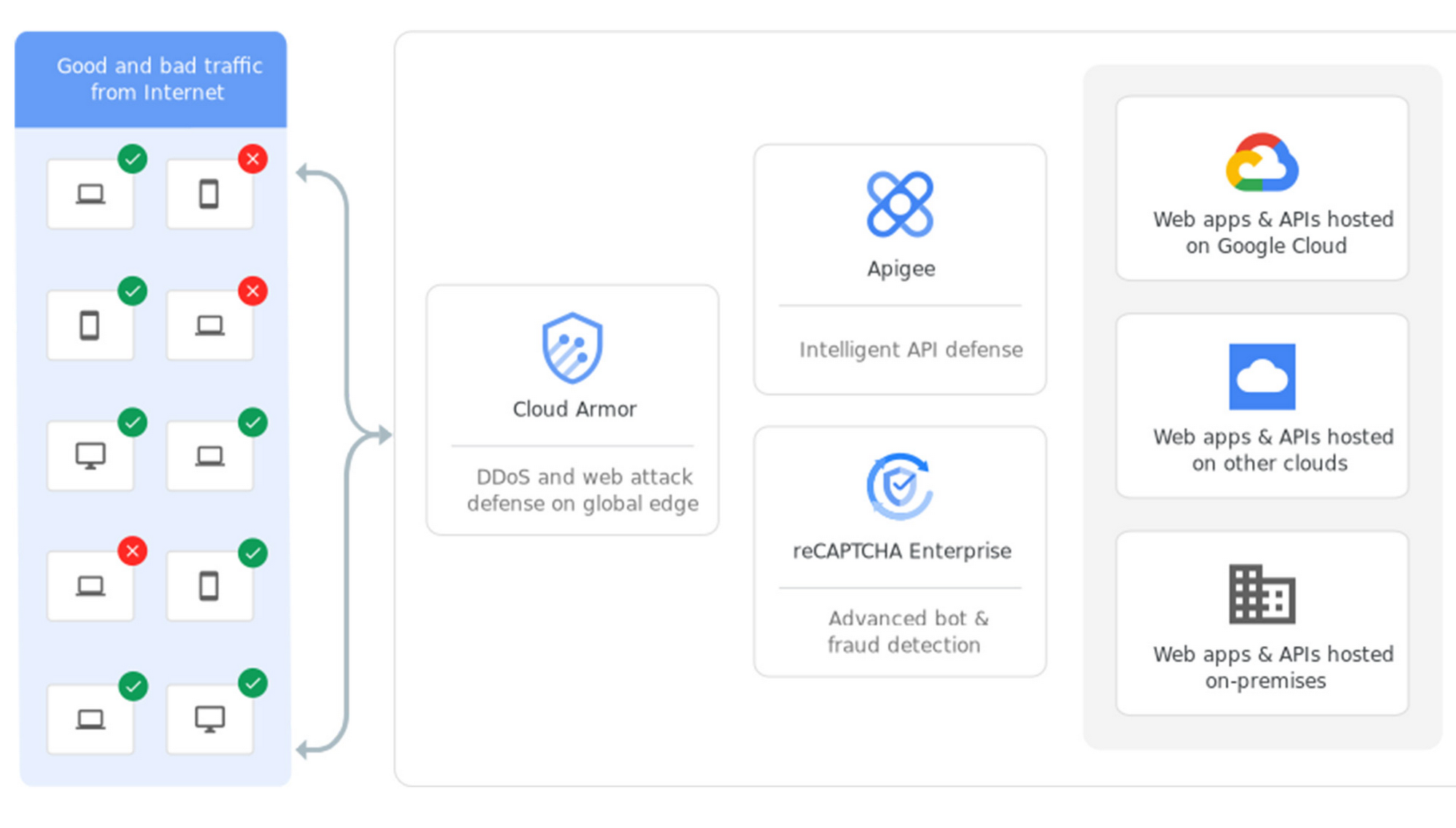 Better protect your web apps and APIs against threats and fraud with Google Cloud
With web applications and public APIs becoming increasingly important to how organizations interface with their customers and partners, many are turning to dedicated tools that can help protect these assets. As research firm Gartner notes in its 2020 report "Defining Cloud Web Application and API Protection Services," "By 2023, more than 30% of public-facing web applications will be protected by cloud web application and API protection (WAAP) services that combine DDoS protection, bot mitigation, API protection and web application firewalls (WAFs). This is an increase from fewer than 10% today."1 Currently, most of these services come in the form of different point solutions for different types of threats. This leads to gaps in protection and increased acquisition and operational costs.
Google Cloud: API ManagementData Analytic
To tackle these challenges, Google Cloud has launched a security solution, Web App and API Protection (WAAP), which provides comprehensive threat protection for your web applications and APIs. Read More.
---
Source: https://cloud.google.com/blog/products/gcp