As the world is moving fast and businesses are getting themselves ready for the digital era, most of them are turning to the cloud computing services in order to run their business smoothly.
Nowadays, choosing an office suite is not as easy as it used to be. Organizations need to choose the core collaboration and productivity solution for their business with the two major players being G Suite and Office 365. Which solution is the most functional? Which solution provides more flexibility and productivity?
What is G Suite?
G Suite is a set of productivity and collaboration tools developed by Google. G Suite comprises functions for collaboration (Docs, Sheets, Slides, Forms, and Sites), communication (Gmail, Meet, Chat, and Calendar), storage (Drive), and provides an admin panel for managing users and services. G Suite provides multiple editions to meet any budget or messaging and collaboration requirement.
What is included in G Suite?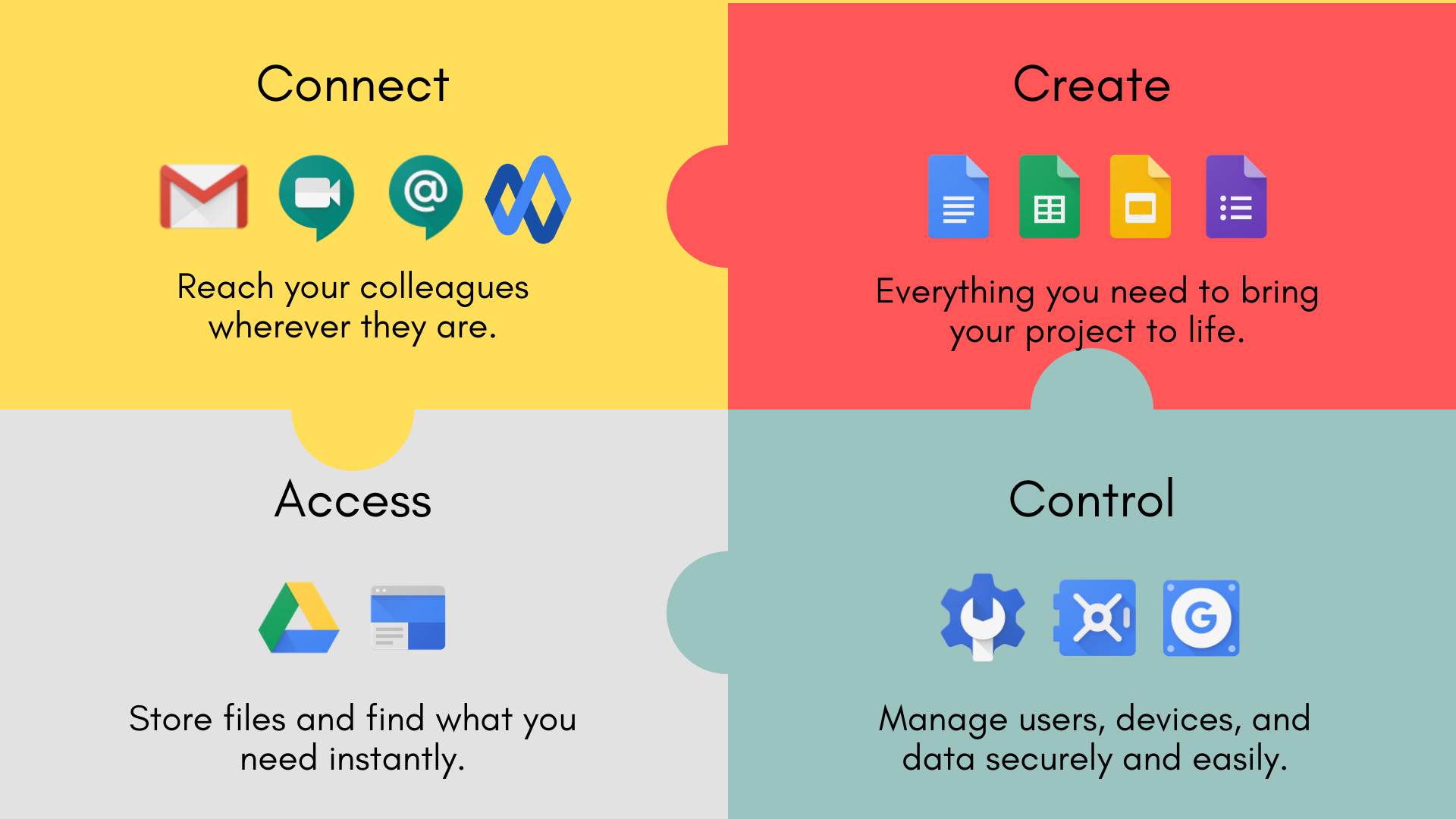 In studies, Principled Technologies found that there are clear cut advantages in choosing Google G Suite over Office 365. Some of these findings include:
Send and receive email attachments up to 42% faster with Gmail. Link
Save email attachments to the cloud up to 85% faster with Gmail
Share a document via email up to 56% faster with Google Docs. Link
Collaborate up to 55% faster with Google Docs. Link
Upload and download files to Google Drive in up to 96% less time. Link
Open a document on smartphone in up to 52% less time with Google Drive. Link
Join and leave video calls in up to 68% less time with Google Meet. Link
Companies across the globe are making the switch to G Suite to enjoy increases in productivity, and decreases to their operating costs - all while becoming more agile and flexible.