"Have you ever wonder why your real estate companies should have Google Maps Platform on your real estate site?"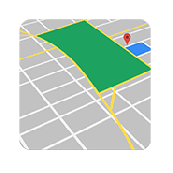 Keep an eye on real estate trend, there are high volume of investment on properties such as, housing, condominium as well as town home are gradually growing on the marketplace with higher prices which real estate companies could earn more profit. However, the in-person interaction between potential customers and properties professional should be shaded on light by providing them with the full of information. Also, potential buyers can easily find it every time and everywhere on your official site. To enhance customer experience with your real estate companies, interactive maps should be used on your real estate site to meet your customer's needs. You can implement Google Maps API on your website in order to facilitate customers browsing and searching your listings and the boundaries of communities they would love.
Top 5 things how Google Maps platform could provide the best solutions for your industry!
1. Google Maps API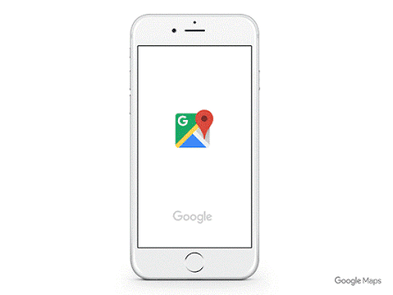 Maps Embed API allows you to create an interactive map, dynamic street view, static street view and panorama on your real estate website with HTTP request. Your company can implement Google Maps API if you want to go the extra mile to build mobile app for your real estate business. Maps API is available in Android and IOS versions including a cross-platform JavaScript option.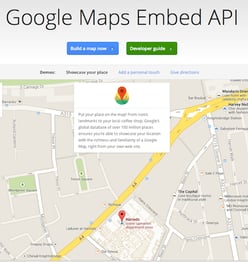 By doing this, your customers can see where homes located relative to each other, study the roads and terrain, and decide whether a location meets their needs.
Google Maps APIs makes it easier for real estate companies to include fully interactive Google Maps on their official and internal websites. The Maps API assists your customers and agents making the right business agreement and purchasing decisions by visualizing vital information on a familiar map
2. Place Details
Your customers can easily find your place with full names, addresses and other details consisting of reviews, rating and contact details for 150 million places.
3. Current Place
Identify a place with real-time signals like time of day or user location.
4. Geocoding API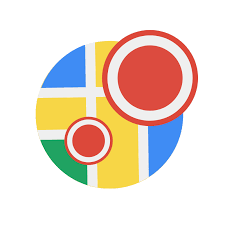 A process of converting a street address into geographic coordinates in terms of latitude and longitude corresponding to locations. Then, you can use to place markers on a map or position the maps. Also, it can run Reverse geocoding process into a human-readable address to those locations and add useful information such as, time zones all in the same go.
5. Autocomplete for Addresses and Search Terms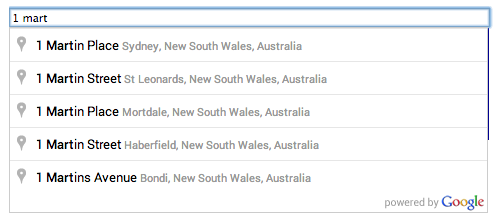 Place library has a feature of Autocomplete in the Maps JavaScript API. Autocomplete gives your applications type ahead search behavior in the Google maps search field. Once adding an address input field on your web page, Autocomplete will automatically fill in the rest by returning place predictions in the forms of drop down pick list below.
"How Google Maps Platform helped Real estate industry?"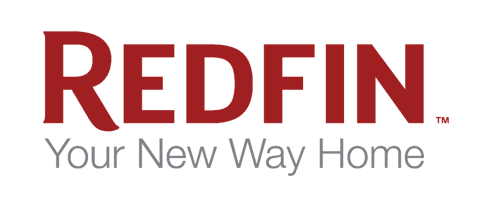 Redfin: helping people find and buy their dream homes
Redfin, An American real estate brokerage company offering full-service agents with advanced technology to redefine real estate in the customer's favor. The company emphasizes on customer satisfaction as their mission.
Moreover, they aim to help prospect customers buy and sell what's best suited for them.
At launch, Redfin created "hand-stitched" its maps together for its website. After that, they changed to Google Maps Platform because it is dramatically quicker than others. Especially, there is an average of 2.5 seconds faster when basic pages were downloaded including up to 12.5 seconds quicker when a page loaded. With regards to 500 pushpins on the map, these pushpins represent a house listing.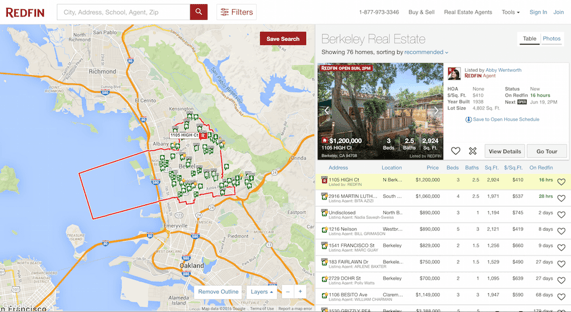 "This speed makes a big difference when it comes to the user experience," Howell says. "The extra features that Google Maps has are important as well, such as high-resolution satellite images."
Redfin focused on its a maps-centric interface which makes them different from other competitors. Company facilitated sellers to find homes for sale in specific neighborhoods by drawing a polygon on a map, and searching within that area. Using Google Maps Javascript API building the web interface as well as Google Maps Android API for Android app.
Regarding Google Maps Platforms, Redfin has enhanced a service that makes it easier for people to buy and sell houses, with initial finding the right homes based on their desired neighborhoods, and through open house visits.
Google Maps Platform Results:
Redfin has developed an easier way for people to buy and sell houses, from finding the right homes in their desired neighborhoods, to tours and open house visits, as well as comparable home pricing
10 million unique visitors per month on website
$25 billion closed in home sales since launch
"4% increase in completed Maps-based home searches"
"Our customers and agents rely on our technology, so we need to create reliable and efficient tools that help streamline the buying and selling process. Google Maps has helped us do that with its maps, searching and other tools like traffic navigation… Our map-based search is much more efficient and less costly than the way the traditional real estate industry works."
—Curtis Howell, Senior Product Manager for Customer Engagement, Redfin