"Did you know how google maps can help to provide the fastest on-demand delivery service... ?"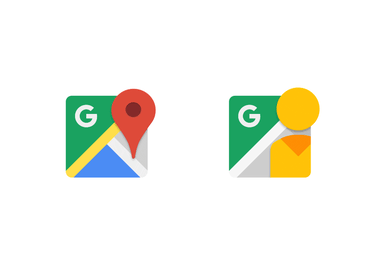 Advanced technology has played a drastic role in people's lives. Traveling and navigating have become so easy with a simple touch when Map and technologies combined. Like Google maps platform which has been influencing everyone on a daily basis. This article will point out the 4 top features on how Google Maps Platform can enhance your last mile delivery services business. Building a new ecosystem for your industries and increases logistics efficiency as a whole. Everyone attaches much weight to life convenience as well as expect fast responses.Hence, several Asia-Pacific companies emphasize on last-mile delivery service tapping into the cloud technology by using Google Maps Platform to create the fastest routes for the drivers to the customer's houses.
Let's see how Google Maps platform could provide the best solutions for your industry!
Top 4 features to benefit your last mile and delivery business
Asset Tracking




Last mile logistics and delivery industries get the best of Maps, Routes and Places for asset tracking which can monitor and route all of your assets to 40 millions mile of the rod over the world, can locate and visualize where they are in real time, where they've traveled and how frequently they've moved. Especially, it can estimate travel times and create efficient multiple and complex routes with real-time data. Asset tracking solution provides logistics and delivery industries suggested routes up to 25 waypoints that factor in predictive and real-time traffic conditions. Then, your company can get rid of late deliveries problem and prevent your drivers from out of slowdowns.

Fleet management with geocoding

Google Maps APIs allow logistics and delivery industries to access their fleets location and geographical nearness to the delivery locations. Geocoding API, a process of converting a street address into geographic coordinates in terms of latitude and longitude corresponding to locations. Then, you can use to place markers on a map or position the maps. Also, it can run the Reverse geocoding process into a human-readable address to those locations and add useful information such as, time zones all in the same go. Place Sessions API is able to return information on users in nearness to a location. When combining these two APIs, all of the fleets and vehicles' location nearby the delivery address can be detected.

Finding the shortest route by tracking live traffic


In order to save resources in terms of money and time, optimizing the logistics routes is needed. Especially, you can increase efficiency by planning fleet management and transport related activities in advance. Directions Advanced API allows drivers access with real-time and previous traffic conditions to get the shortest and safest route. Bear in mind, you can maximize customer satisfaction by making early arrivals or getting geolocation of drivers.

Autocomplete for Addresses and Search Terms

Place library has a feature of Autocomplete in the Maps JavaScript API. Autocomplete gives your applications type ahead search behavior in the Google maps search field. Once adding an address input field on your web page, Autocomplete will automatically fill in the rest by returning place predictions in the forms of drop down pick list below.

Hence, it was undeniable that Autocomplete is a brilliant tool as it could assist customers complete address forms and eliminate the friction of data. Especially, customers are exactly happy with your website.!

"I'm much more confident about shopping and shipping on this website because it wants to be accurate with address (so it probably wants to be accurate with my order and other details). — US Consumer"
Take a look at Swiggy and how they manage to deliver food to clients on time!
Committing to delivery windows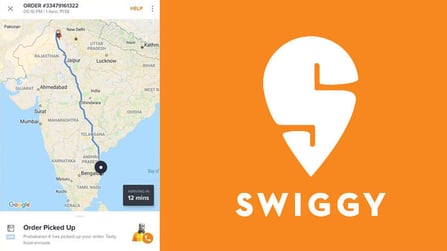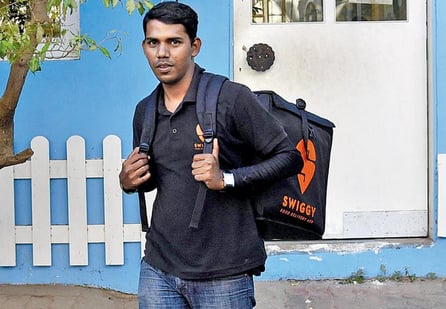 Swiggy, An Indian local food delivery service delivers food from restaurants in plenties of major cities such as Bangalore and Delhi within a 40 minutes delivery window. Swiggy implemented Google Maps APIs. To find and display all the restaurants located between 4 to 5 kilometres of the customers, their application uses the Google Maps Distance Matrix API and Google Maps Places API. When a customer makes an order from one of the local restaurants, Swiggy is able to help their drivers providing the best directions to restaurants and customers by using Google Maps Directions API. However, Swiggy, food delivery business is trending now on account of leveraging location data and the cloud to meet their delivery time commitment. Surprisingly, there are about 80 percent of orders placed by regular customers. As a result, their business growth increased to 25 percent in the meantime.