Google I/O is a yearly event bringing together developers from all over the world and when Google make several product announcements. With a focus on Machine Learning, Google announced several awesome features.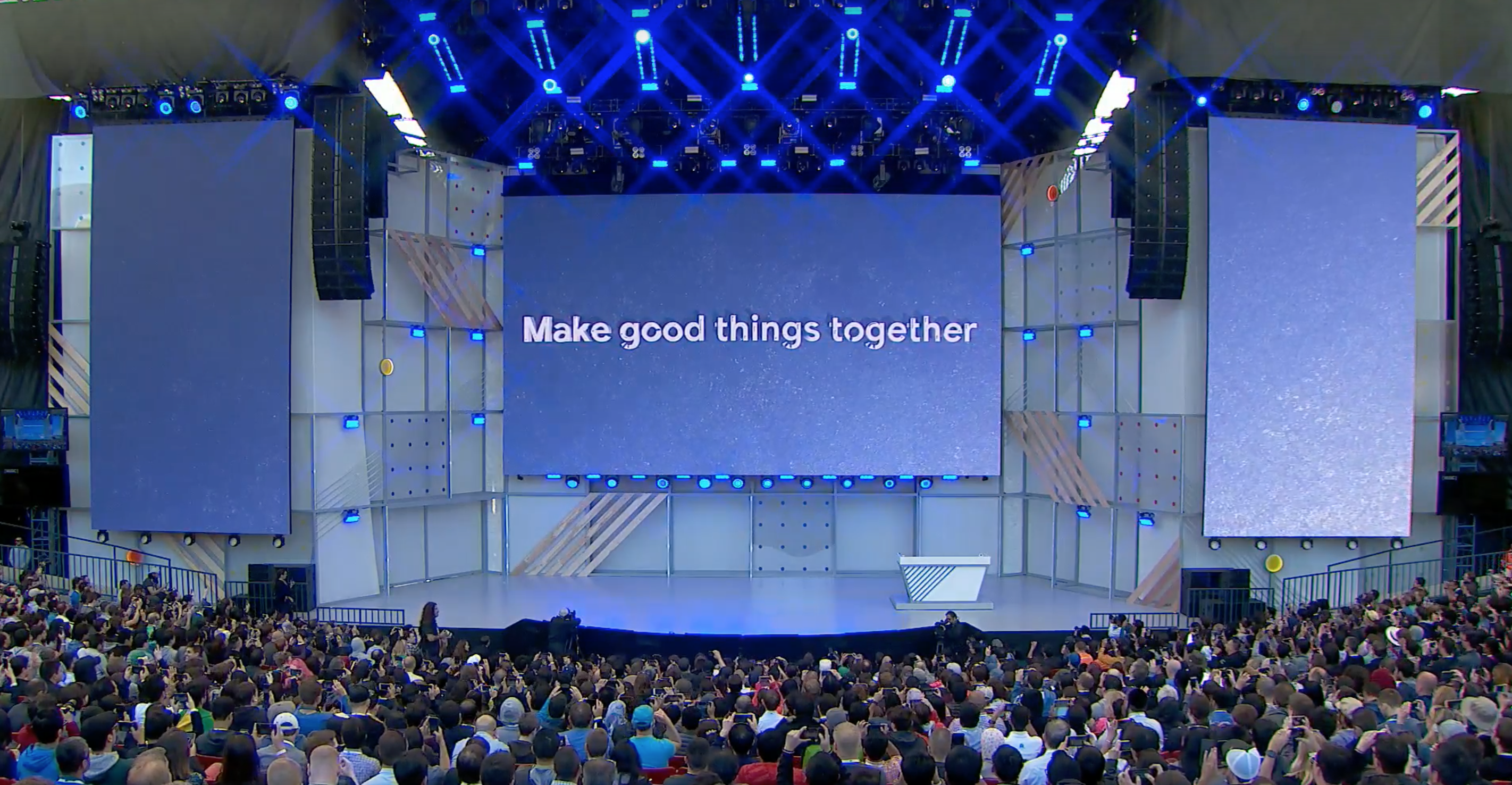 Gmail gets better with more AI with announcement of Smart Compose!
Fresh from the recent Gmail UI and new Gmail Offline update, Google announced another major update: Smart Compose.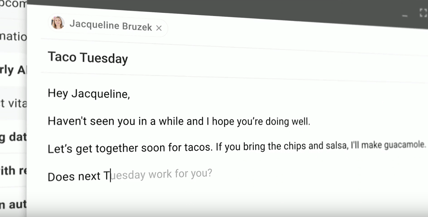 We are all know the Auto Complete feature in Google search. Google is bringing the same feature to Gmail with Smart Compose. Smart Compose will use machine learning to offer suggestions on what your next words or phrases will be from the email subject and email content, allowing you to write and send emails faster!

Smart Compose is scheduled to be rolled out to all Gmail users later in May.
ML Kits - makes it easier to incorporate machine learning into mobile apps
A new set of APIs available through firebase. With ML Kit you get on device APIs like Image labeling, Text Recognition, Face Detection, Barcode Scanning, Landmark detection and Smart reply.

ML Kit also gives you the ability to tap into ML APIs from the Google Cloud Platform.
Other Announcements
1. Android P unveiled: Bringing AI to your phone and fighting phone addiction. The beta can be download from here.
I. AI Intelligence for your phone
Adaptive Battery - Google believes smartphones should be smarter to help provide better battery life by learning from your usage. Android P gets to know you and knows what apps you will be using and need battery power for later. This pushes some apps to the background to help save your battery.
Adaptive Brightness - Adaptive Brightness measures your manual habits for adjusting the brightness level and learns how you adjust it and in which environment. By constantly learning from your moves it will know exactly what brightness you want so you won't have to manually adjust it anymore.
App Actions - bringing application shortcuts to help you interact faster with apps that you already use.
• Slices - new windows into applications activities to provide rich application content outside of the app.
New System Navigation - Android's Launcher got redesigned and is build around a gesture-based navigation system. If you now swipe up from the bottom of the screen it takes you to the most recent apps. The part where AI comes in to play is that on top of the carrousel you will now find suggestions based on your usage habits.
II. Digital Wellbeing
Android Dashboard - Google's CEO Sundar Pichai introduced a new feature called Android Dashboard, with the The sole purpose to help you get a hold on your "digital wellbeing". You can see exactly how much time you spend on your phone, what apps you use and how long you are in the app, how many times you unlocked your phone during the day and how many notifications you received during the day.

App Timer - you will now be able to set time limits on apps. After the time limit you set expires, the icon of the app will be grayed out for the rest of the day, hopefully leading you to reduce the usage.
Shush mode - a new feature introduced to tackle visual distractions. Just place your phone with the screen down, and the device will automatically mute sound notifications and vibrations.
Wind Down Mode - simply tell Assistant when you want to go to sleep. The time you selected, your phone will automatically switch to do not disturb and sends your screen back to the pre color ages, don't worry the color will be restored once you wake up.
2. Google Assistant updates
Real life Conversations - Google Assistant can now make phone calls to interact with real people with automated phone calls. With the idea of letting Google Assistant make appointments over the phone for you. An example given on stage is making an appointment with your local hair salon or making a reservation at a restaurant. In the demo's even the voice from your Assistant sounded just like a human with puting words like "um" in the conversation.
6 new voices - are now available for Google Assistant, you can even assign different voices to respond to the different users. A nice gimmick is that even the voice of John Legend will be added as a voice later in 2018.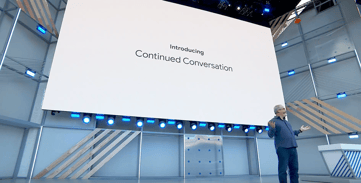 Custom Routines - earlier this year Routines was already rolled out, Custom Routines is built as an extension of this. This allows users to create personal routines started by a custom phrase. Leading towards the future updates combining AI allowing more natural conversations, without having to ask questions starting with "Hey Google" or "OK Google".
Assistant to help with educating manner - another feature added to Google Assistant is called Pretty Please. Every time Assistant hears the word "please" in a sentence it will respond with kind lines like "thank you for saying please" or "what a nice way to ask me." This encourages users, especially children, to interact in a more polite way with Assistant.
Assistant coming to more countries and Smart Displays - Assistant will be coming to seven more countries in 2018 (Denmark, Korea, Mexico, the Netherlands, Norway, Spain and Sweden) and that Assistant-supported Smart Displays from JBL, Lenovo, and LG.
3. New Google Maps
Google Maps is also getting a few upgrades to enhance the experience.
Camera Integration - the biggest change will be the camera integration. This allows you to get an AR experience in Google Maps, as you look through your camera screen it will show you exactly where to go. Next to that you can point to landmarks and points of interest to show you information about this particular point.
Visual Positioning System - Sometimes GPS is not enough and now with VPS it will use your phone's camera and Google's data to analyze the surrounding to identify exactly where you are and with greater precision.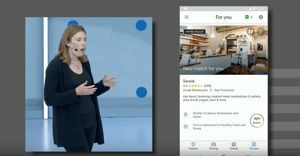 Personalized Recommendations - finally, the last update to maps is making more personalized recommendations on places that you go, restaurants you eat and more.
4. Google Photos powered by AI
Google Photos is getting a few new features as well as opening themselves up for third-party applications. An update that will be coming soon is AI to Photos, making the experience easier and faster than before. As soon as you capture a photo, you can now directly edit it, crop it, adjust brightness or simply add filters directly. But what's coming next is bringing AI to into play, Google Photos will make editing suggestions based on the picture you took. Saving you time with editing photos with just only click.
Also Photos will have the ability to scan photos and soon tell you who's in the photo and share them with this people directly. Another amazing feature that is coming soon is giving black and white photos color, all power by AI and prediction of what color to give them.
5. Google Lens allows you to copy text in the real world
This feature is probably something we all have been wanting for years, allowing to copy text from any physical document, poster or sign and use it in a document of your own. This is especially useful to copy recipes, Gift card codes and WiFi passwords directly to your phone. Another great feature from Lens is the ability to get answers from selected text, like the picture below.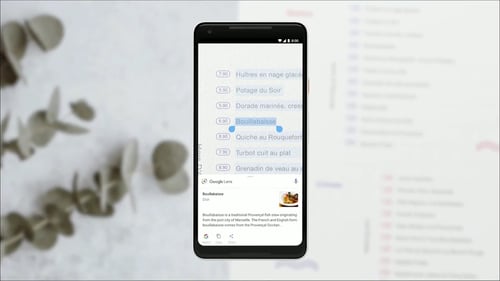 The third Google Lens feature is called Style Match, which allows you to search for objects and clothing in a similar style. This looks more like an e-commerce play if anything, serving up reviews and retailer listings in the process.

The final Google Lens feature is proactive searching, passively showing anchor points of information in your viewfinder. Google even states that it eventually wants to overlay live results onto real-world objects such as storefronts and posters. Also Google Lens will be coming to camera apps! Manufacturers like Google, Motorola, LG, Sony, Nokia and more are adding this to their camera apps.
Full keynote
If you wish to see the whole Keynote of Day 1 at Google I/O '18 please see below.