Google Cloud
Features Update Summary - March 2023
The summary of essential information about Google Cloud in March 2023.
5 GKE features to help you optimize your clusters

If you find value from running workloads on Kubernetes clusters in your organization, chances are your footprint will grow - be it through larger clusters or more clusters.
March 07 | Google Cloud: Containers & Kubernetes
Google Kubernetes Engine has numerous features built-in that you as a cluster admin can use to navigate this continuous journey of optimizing your use of resources in GKE. Let's review five of them you can get started with today. Read More.
---

Google Cloud and MongoDB expand partnership to support startups

Scale your Startups from ideation to growth with MongoDB Atlas on Google Cloud. By providing an integrated set of database and data services and a unified developer experience.
March 09 | Google Cloud: Startups

In addition to the technology, each company has dedicated programs to help startups scale quicker with financial, business and technical support. Read More.
---

Google Cloud brings generative AI to developers, businesses, and governments

Generative AI is poised to usher in a new wave of interactive, multimodal experiences that transform how we interact with information, brands, and one another.
March 15 | Google Cloud: AI & Machine Learning

Harnessing the power of decades of Google's research, innovation, and investment in AI, Google Cloud is bringing businesses and governments the ability to generate text, images, code, videos, audio, and more from simple natural language prompts. Read More.
---

Accelerating Ulta Beauty's modernization with managed containerized microservices

In 2019, Ulta Beauty began moving away from its legacy e-commerce platform that ran in their own on-prem data centers. The monolithic platform had become increasingly difficult to update and upgrade, hampering new features and capabilities.
March 17 | Google Cloud: Application Modernization

Ulta Beauty chose Google Cloud for its leadership and expertise with containers and Kubernetes and its unified managed container services, Google Kubernetes Engine (GKE) and Anthos. Read More.
---

Why (and how) Google Cloud is adding attack path simulation to Security Command Center


As cloud environments scale and evolve based on changing business priorities, security teams may struggle to understand where their biggest risks are and where to focus their security controls.
March 25 | Google Cloud: Security & Identity
Some cloud security products have begun to incorporate attack path analysis to address this prioritization problem. Attack path analysis is a technique of discovering possible pathways that adversaries can take to access and compromise IT assets. Read More.
---

Solving for the next era of innovation and efficiency with data and AI

In the face of fast-changing market conditions, organizations need smarter systems that provide the required efficiency and flexibility to adapt. That is why today, we're excited to introduce new BigQuery pricing editions along with innovations for autoscaling and a new compressed storage billing model.
March 30 | Google Cloud: Data Analytics
BigQuery editions provide more choice and flexibility for you to select the right feature set for various workload requirements. You can mix and match among Standard, Enterprise, and Enterprise Plus editions to achieve the preferred price-performance by workload. Read More.
---

New BigQuery editions: flexibility and predictability for your data cloud


When it comes to their data platforms, organizations want flexibility, predictable pricing, and the best price performance. Today, we are announcing BigQuery editions with three pricing tiers for you to choose from, with the ability to mix and match for the right price-performance based on your individual workload needs.
March 30 | Google Cloud: Data Analytics
With over a decade of continuous innovation and working together with customers, we've made BigQuery one of the most unified, open, secure and intelligent data analytics platforms on the market, and a central component of your data cloud. Read more.
---

Google Cloud Contact Center AI reimagines the customer and agent experience

Last year at Enterprise Connect 2022, Google Cloud doubled down on its commitment to the contact center, with the addition of end-to-end platform capabilities to Contact Center AI (CCAI).
March 30 | Google Cloud: Retail


We've been pleased to see CCAI help companies reimagine customer and agent experiences. For example, Segra, one of the largest independent fiber infrastructure bandwidth companies in the eastern U.S., uses CCAI to orchestrate flows when customers use self-help resources, and to expand customer support to new channels. Read More.
---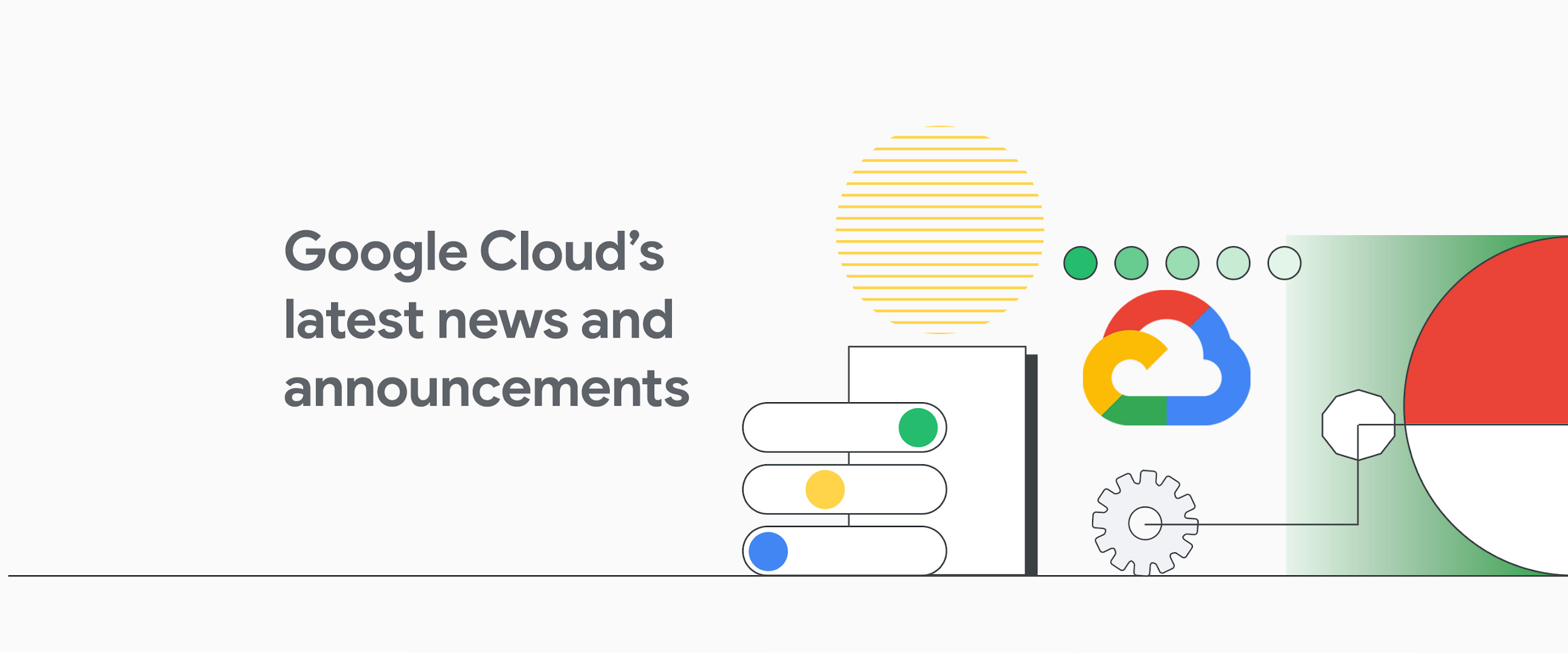 What's new with Google Cloud

New BigQuery editions: flexibility and predictability for your data cloud: At the Data Cloud & AI Summit, we announced BigQuery pricing editions—Standard, Enterprise and Enterprise Plus—that allow you to choose the right price-performance for individual workloads.
March 31 | Google Cloud: Inside Google Cloud
Want to know the latest from Google Cloud? Find it here in one handy location. Check back regularly for our newest updates, announcements, resources, events, learning opportunities, and more. Read More.
---
Source: https://cloud.google.com/blog/products/gcp