Google Cloud
Features Update Summary - July 2022
The summary of essential information about Google Cloud in July 2022.
Data here, data there, look, there's data everywhere! Replicating your data from Cloud SQL for SQL Server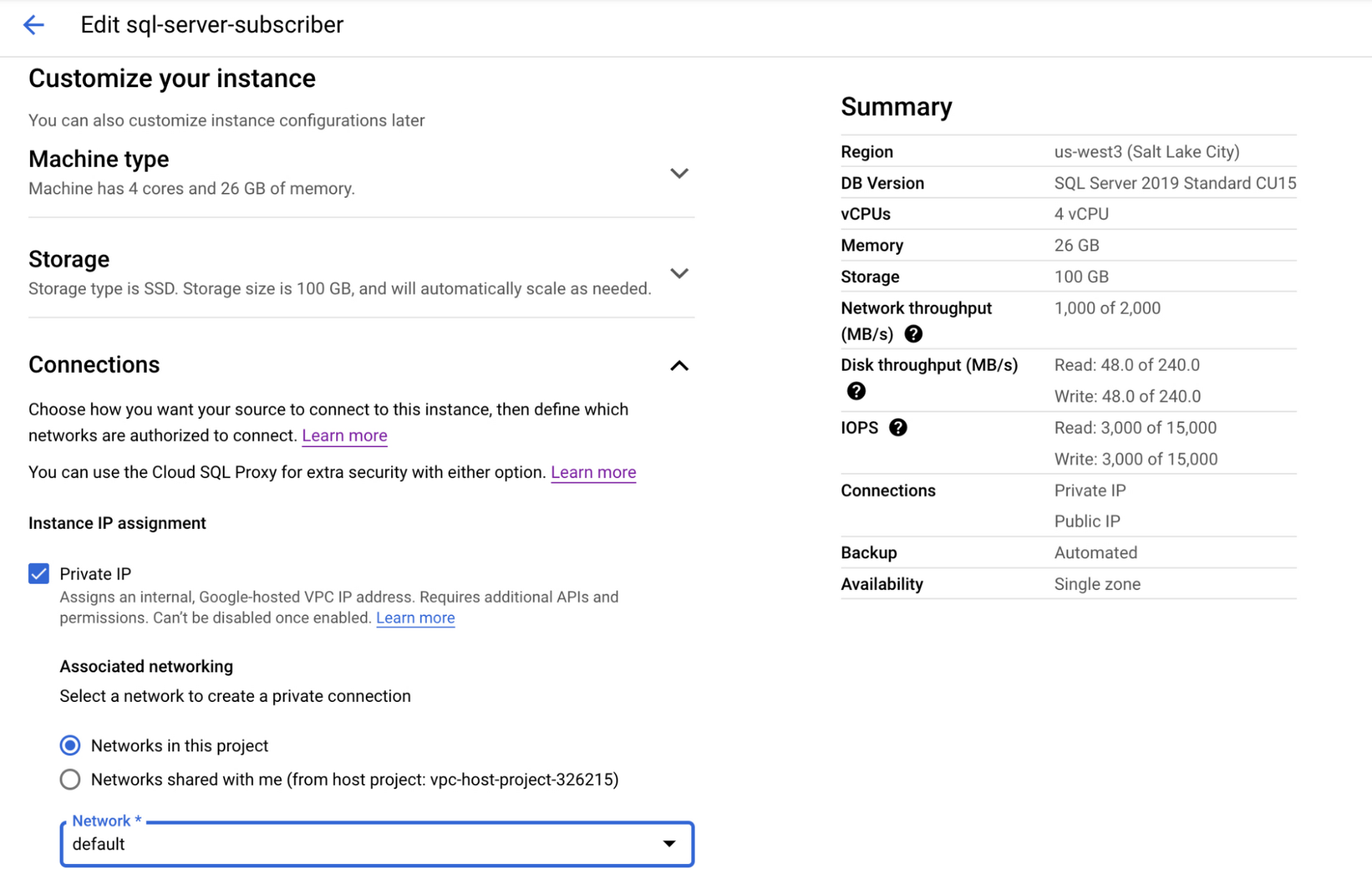 Do you need an up-to-date copy of the data you're storing in Cloud SQL for SQL Server? Cloud SQL now supports setting up replication from your Cloud SQL instance to an external subscriber (or to another Cloud SQL instance) using a SQL Server capability called transactional replication.


July 12 | Google Cloud: Developers & Practitioners

This gives you another way to create an ongoing copy of your SQL Server data in another instance, which can enable a variety of scenarios, including data protection or data analysis. Read More.


---

Multicloud reporting and analytics using Google Cloud SQL and Power BI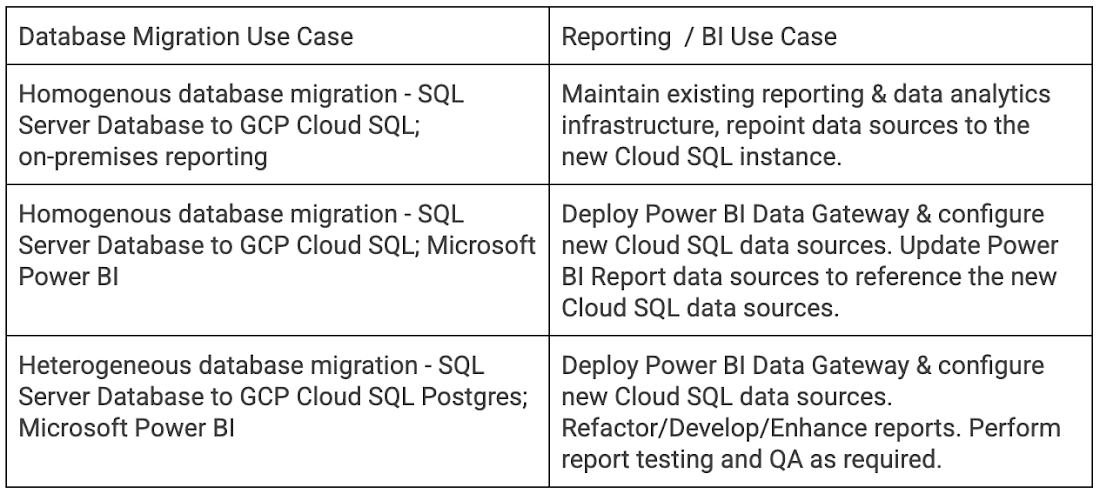 After migrating databases to Google Cloud, Cloud SQL developers and business users can use familiar business intelligence tools and services like Microsoft Power BI to connect to and report from Cloud SQL MySQL, PostgreSQL, and SQL Server databases.
July 12 | Google Cloud: Data Analytics
The ability to quickly migrate databases to GCP without having to worry about refactoring or developing new reporting and BI tools is a key capability for businesses migrating to CloudSQL. Read More.
---

Making AI more accessible for every business
Some of the momentum is more foundational, such as the hundreds of academic citations that Google AI researchers earn each year, or products like Google Cloud Vertex AI accelerating ML development and experimentation by 5x, with 80% fewer lines of code required.
July 13 | Google Cloud: AI & Machine Learning
AI is for everyone, and it should be easy to harness in workflows of all kinds and for people of all levels of technical expertise. Read More.
---

Google Cloud's innovation-first infrastructure

Organizations are driving the complete transformation of their business by inventing new ways to accomplish their objectives using the cloud; from making core processes more efficient, to improve how they reach and better serve their customers, to achieving insights through data that fuel innovation.
July 13 | Google Cloud: Compute
Cloud infrastructure belongs at the center of every organization's transformation strategy. Read More.
---

Moving data from the mainframe to the cloud made easy


The Mainframe Connector enables Google Cloud users to upload data to Cloud Storage and submit BigQuery jobs from mainframe-based batch jobs defined by job control language (JCL).
July 15 | Google Cloud: Data Analytics
One of the main challenges in migrating from the mainframe has always been moving data to the cloud. Read More.
---

How to run SAP on Google Cloud when high availability is high priority

Over the past couple of years, businesses across every industry have faced unexpected challenges in keeping their enterprise IT systems safe, secure, and available to users
July 15 | Google Cloud: SAP on Google Cloud

Adapting to these new requirements can be especially complex for companies that run their SAP enterprise applications in on-premises environments. Read More.
---

Data security in Google Cloud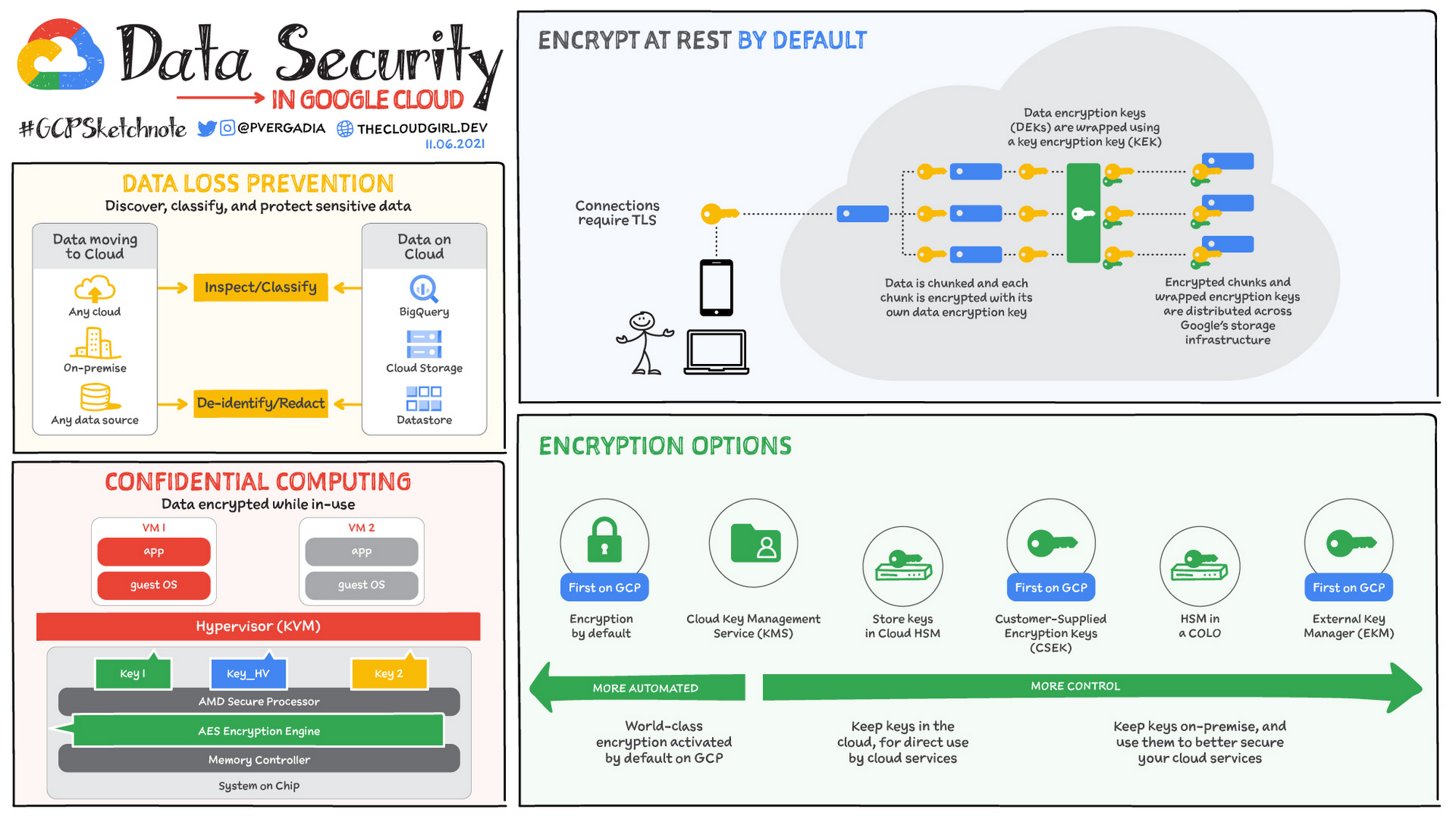 Data security is a huge part of an organization's security posture. Encryption is a core control for data security, and Google Cloud offers multiple encryption options for data at-rest, in-transit, and even in-use.
July 20 | Google Cloud: Developers & Practitioner
To help protect your data, Google encrypts data at rest, ensuring that it can only be accessed by authorized roles and services, with audited access to the encryption keys. Read More.
---

The next generation of Dataflow: Dataflow Prime, Dataflow Go, and Dataflow ML

By the end of 2024, 75% of enterprises will shift from piloting to operationalizing artificial intelligence according to IDC, yet the growing complexity of data types, heterogeneous data stacks and programming languages make this a challenge for all data engineers.
July 20 | Google Cloud: Data Analytics
Today, we are pleased to announce three major releases that bring the power of Google Cloud's Dataflow to more developers for expanded use cases and higher data processing workloads. Read More.
---

Unify data lakes and warehouses with BigLake, now generally available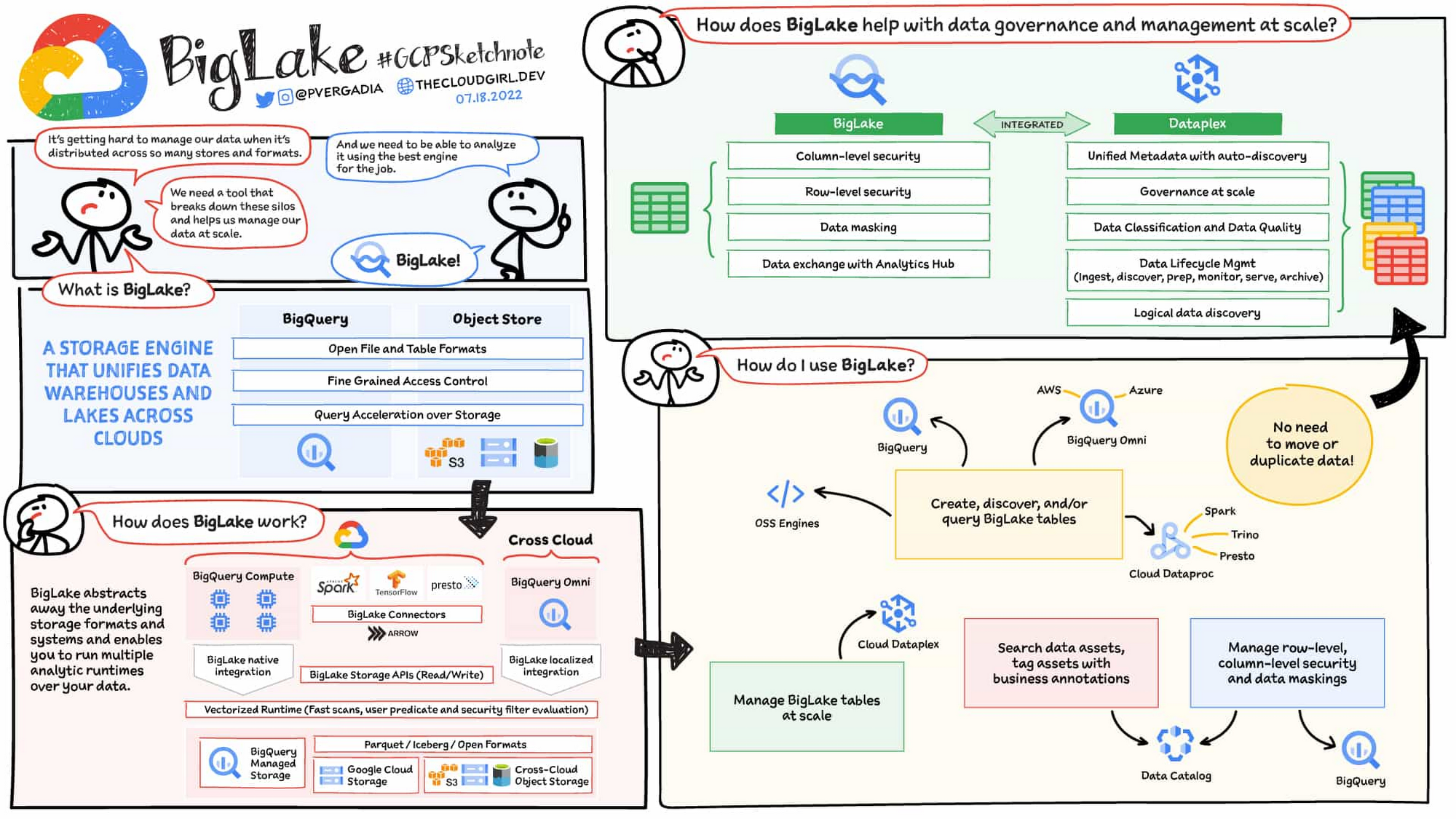 Earlier this year, we previewed BigLake, a storage engine that extends innovations in BigQuery storage to open file formats running on public cloud object stores. This allows customers to build secure multi-cloud data lakes over open file formats.
July 27 | Google Cloud: Data Analytics
Data continues to grow in volume and is increasingly distributed across lakes, warehouses, clouds, and file formats. Read More.
---

What's new with Google Cloud
Want to know the latest from Google Cloud? Find it here in one handy location. Check back regularly for our newest updates, announcements, resources, events, learning opportunities, and more.
July 27 | Google Cloud: Inside Google Cloud
Tip: Not sure where to find what you're looking for on the Google Cloud blog? Start here: Google Cloud blog 101: Full list of topics, links, and resources. Read More.
---
Source: https://cloud.google.com/blog/products/gcp