Google Cloud
Features Update Summary - February 2023
The summary of essential information about Google Cloud in February 2023.
How to use advanced feature engineering to preprocess data in BigQuery ML

Preprocessing and transforming raw data into features is a critical but time-consuming step in the ML process. This is especially true when a data scientist or data engineer has to move data across different platforms to do MLOps.
February 04 | Google Cloud: Data Analytics
In this blog post, we describe how we streamline this process by adding two feature engineering capabilities in BigQuery ML. Read More.
---

Bringing alerts to Looker Mobile on iOS

Instant access to your business insights lets you take faster actions and be fully aware of changes that impact your colleagues and your customers. Looker is Google for your business data, giving you the answers you need and empowering your team to take informed actions.
February 8 | Google Cloud: Data Analytics

Looker alerts are fully integrated with our iOS mobile app, connecting users to associated visualizations and charts, and alert history. Read More.
---

Google Cloud Firewall capabilities to enhance your security posture and simplify configuration

Google Cloud Firewall is a scalable, built-in service with advanced protection capabilities that helps enhance and simplify security posture, and implement zero-trust networking, for cloud workloads.
February 9 | Google Cloud: Identity & Security

Our unique architectural approach offers several advantages over the network instance approach, including a simplified network architecture since policies follow the workload, more precision with policy enforcement using Identity & Access Management (IAM)-governed tags. Read More.
---

How Anthos helps improve your platform and application security and governance

Security has become a critical component in every modern application and platform today. As IT admins try to implement security policies required to protect applications across distributed platforms, they often run into issues such as the lack of effective policy enforcement and lack of visibility into the policy violations.
February 10 | Google Cloud: Identity & Security

Anthos is a secure container application platform that runs both on-premises and in public clouds, with integrated and easy-to-operationalize security features connected to a centralized control plane in the Google Cloud. Read More.
---

Grow and scale your startup with Google Cloud


We are excited to announce the launch of our 3rd installment - the Grow Series! This series focuses on growing and scaling your deployments and is the final piece of the technical enablement multi-series.
February 14 | Google Cloud: Startups
At Google Cloud, we understand how important it is for startups to get holistic technical support so that they can build and scale their businesses to the next level. Read More.
---

8 ways to cut costs and drive profits using data and AI


We are increasingly seeing one question arise in virtually every customer conversation: How can the organization save costs and drive new revenue streams?
February 17 | Google Cloud: Data Analytics
Our Google Cloud teams have identified eight strategies that successful organizations are pursuing to trim expenses and uncover new sources of revenue through the intelligent use of data and AI. Read More.
---

The top five global data and AI trends in 2023


How will your organization manage this year's data growth and business requirements? Your actions and strategies involving data and AI will improve or undermine your organization's competitiveness in the months and years to come.
February 22 | Google Cloud: AI & Machine Learning
Google Cloud worked with* IDC on multiple studies involving global organizations across industries in order to explore how data leaders are successfully addressing key data and AI challenges. Read more.
---

Why retailers should switch to Google Cloud Retail Search

Many of us already know about Google Search, which provides relevant results with low latency, all while accommodating the user's personal preferences and history.
February 25 | Google Cloud: Retail


Today, retailers have many choices to build a search system to power their ecommerce website. So why should they use Retail Search? Read More
Last year, we shared that more than 800 software companies are building their products and businesses with Google's data cloud. Many of these are fast-growing startups. Read More.
---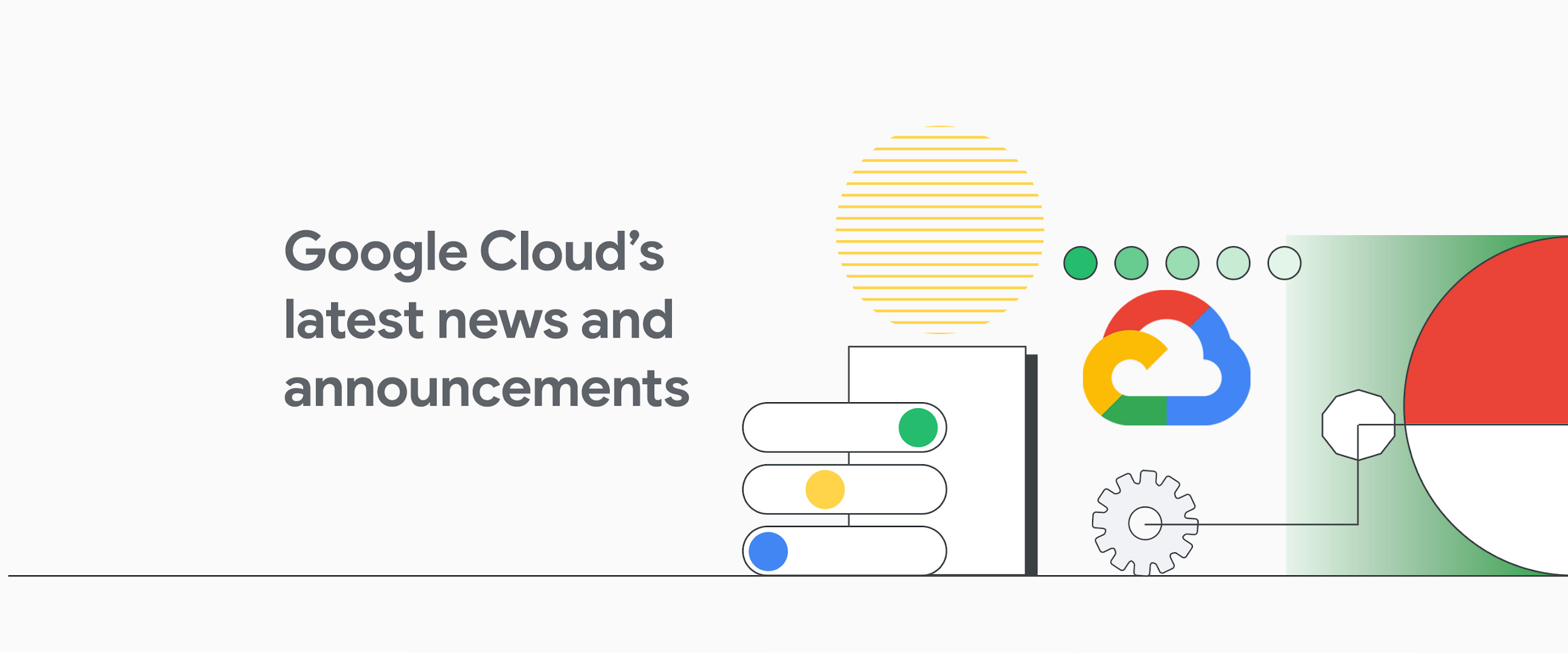 What's new with Google Cloud

Deploy PyTorch models on Vertex AI in a few clicks with prebuilt PyTorch serving containers - which means less code, no need to write Dockerfiles, and faster time to production.
March 1 | Google Cloud: Inside Google Cloud
Want to know the latest from Google Cloud? Find it here in one handy location. Check back regularly for our newest updates, announcements, resources, events, learning opportunities, and more. Read More.
---
Source: https://cloud.google.com/blog/products/gcp