G Suite Essentials: The simplest way for teams to securely work together
Video conferencing like Google Meet has never been as important to ensure businesses stay connected and productive. Google recently launched G Suite Essentials as a collaboration suite including Google Meet, Drive, Docs, Sheets, and Slides. This solution works with existing email and calendar systems without the need to migrate email.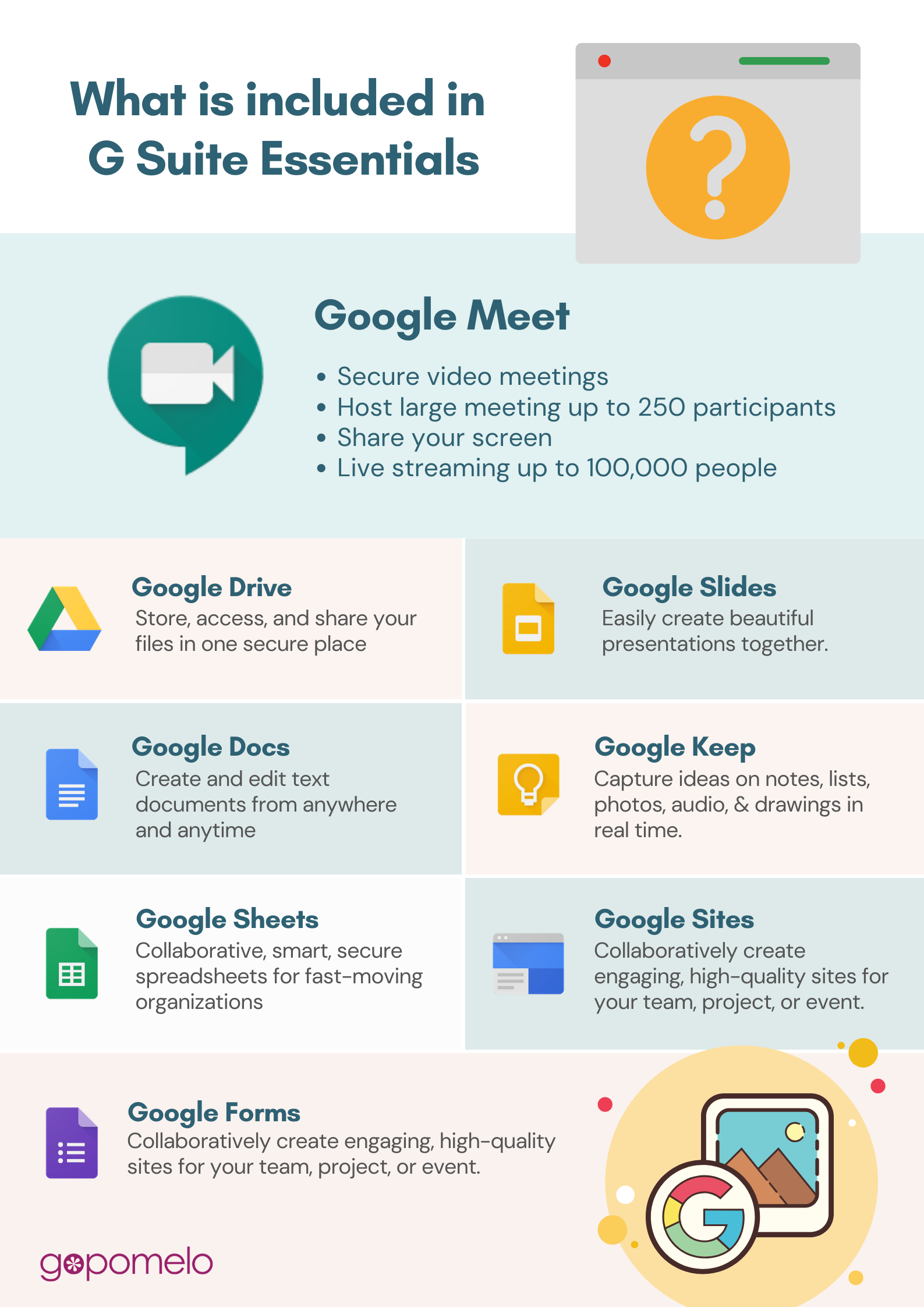 How is G Suite Essentials different from existing G Suite offers (basic, business, enterprise)?
G Suite Essentials does not include Gmail and Google Calendar. It is designed to integrate with your existing email and calendar system. If your organization needs Gmail, Calendar, or custom email for your business, G Suite Basic, Business, or Enterprise would be the right choice for you.
G Suite Essentials is free through September 30, 2020. If you are interested to get G Suite Essentials for your organization, please submit the form or reach out to gsuite@gopomelo.com